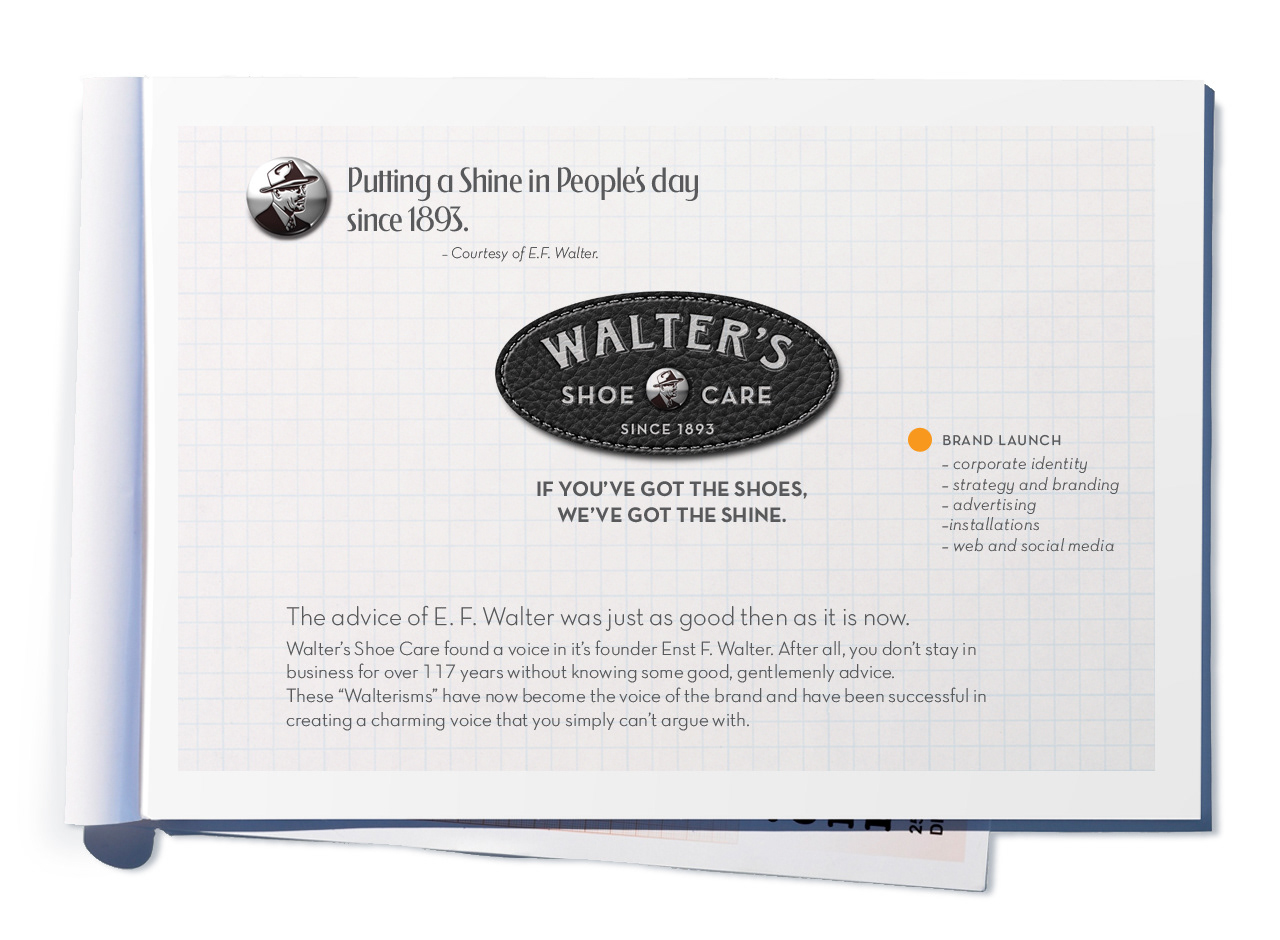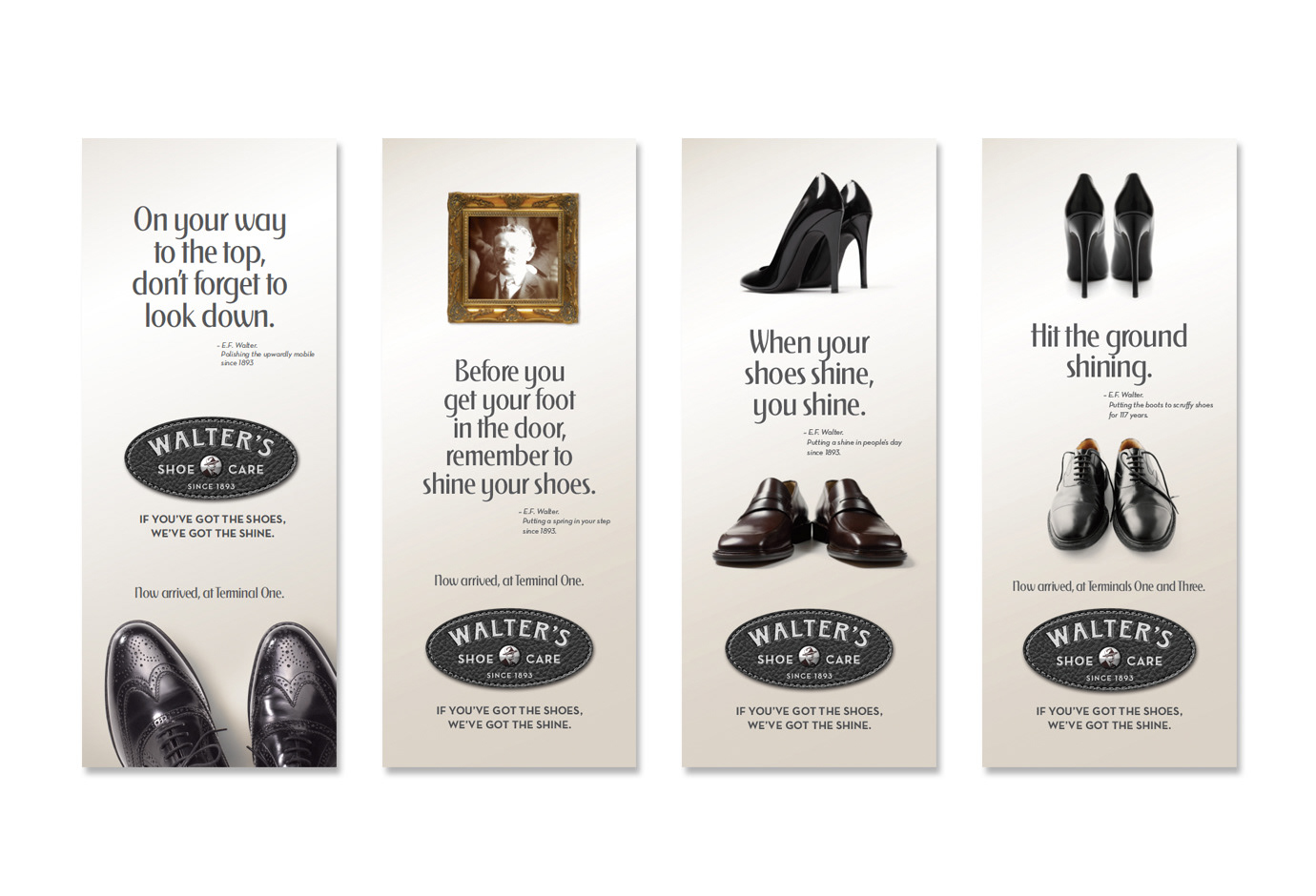 Following the branding of Walter's, the company entrenched itself within Toronto Pearson International Airport. There, weary travelers were treated to a true brand experience by having their shoes shined by one of their shoe parlor technicians. Together with social media – which gave the opportunity to "send a shine" to a friend via Facebook – the experience went beyond bricks and clicks to delivering a true experiential connection to the brand.
Walter's has always supplied white-label, premium products and accessories to retailers all over the world. Everything from laces and shoe polishes, to insoles and protectors. Following a successful brand launch, Walter's set their sights on becoming a premium shoe care brand.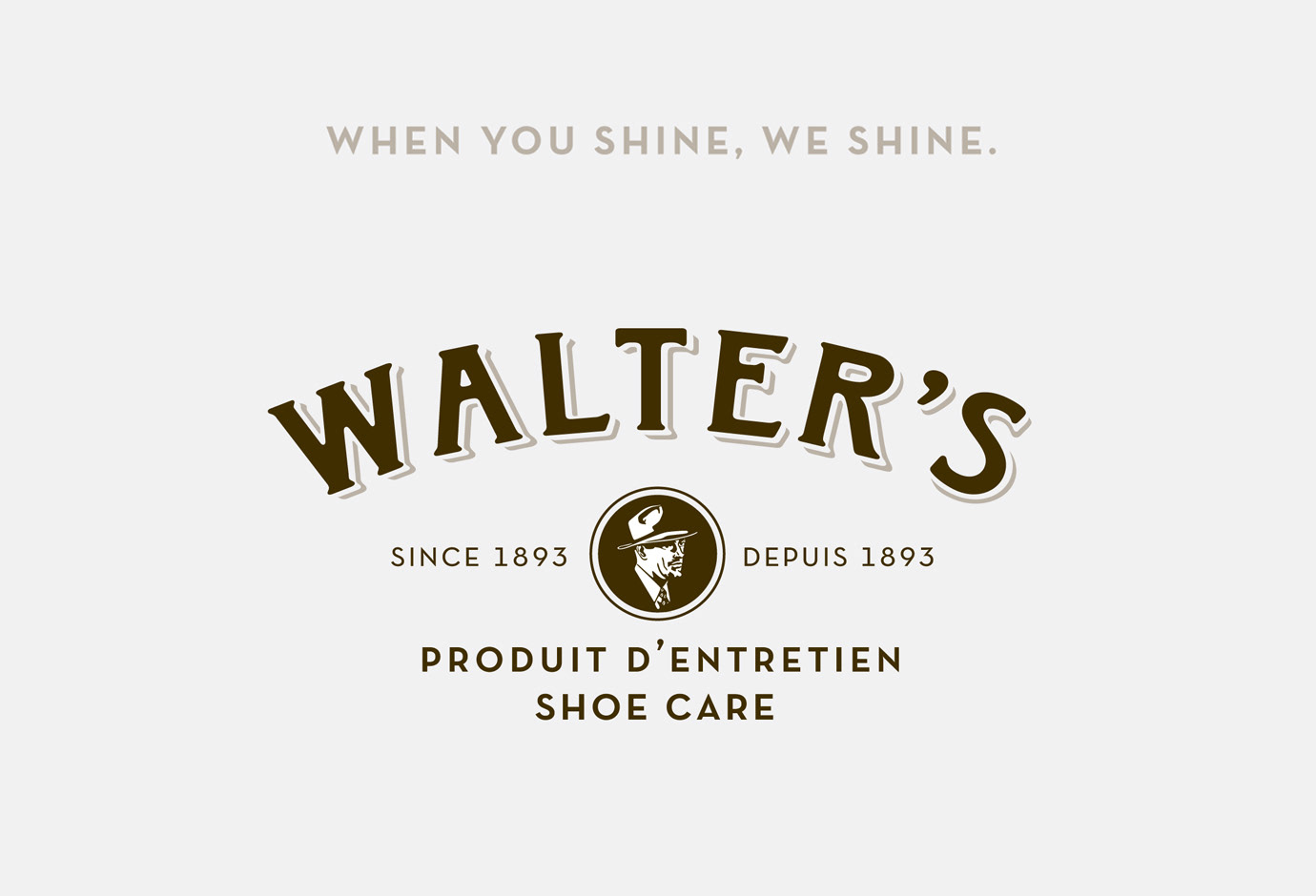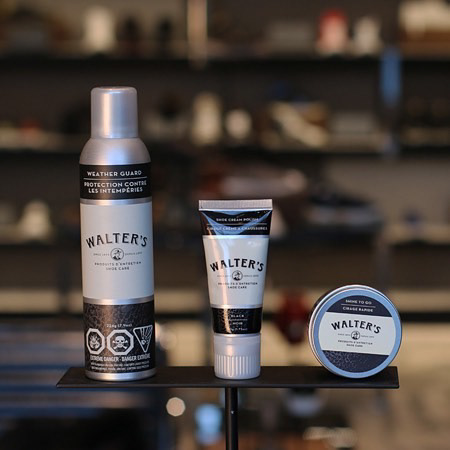 Credits:
   Frank Casera – Creative Director & Lead Designer, Alan Marr – Co-Creative Director & Writer, Brittany Spadafore – Account & Project Management.