VersaCold's performance driven culture is brought to life through a comprehensive, fully integrated B2B marketing program.
Established in 1946, VersaCold has grown to become Canada's largest supply chain company focused exclusively on the handling of temperature-sensitive products. After a successful launch of its new "Performance Driven" positioning in 2014, VersaCold needed to drive demand generation to its sales force through a fully integrated B2B marketing program.
The redesigned VersaCold website transformed into a secondary sales force.
The site was strategically designed to be a key lead generation and sales conversion tool, designed to re-engage, track and qualify leads as they make their way through the sales cycle. At the core of the website was a comprehensive inbound marketing strategy utilizing the latest Search Engine Optimization techniques and contact strategies.
The customer journey takes centre stage as each page is built to effortlessly guide visitors through the website in a way that is customized to cater to their specific needs with as few clicks as possible.
VersaCold's corporate brochures were redesigned as a system that focuses on their six integrated service solutions. 
Additional sales tools such as individual service solution inserts, RFP templates and PowerPoint templates embodied the newly created visual design across all platforms, creating an integrated marketing voice.
We drove awareness among VersaCold's key customer decision makers by changing the conversation. 
The unique execution was illustrated from the target audience's perspective and demonstrates how VersaCold meets their needs because of its breadth of capabilities and scope of offering within the temperature sensitive logistics category.
Flexibility of message was also important when promoting a specific capability such as LTL & TL Transportation.
Using LinkedIn, Twitter and Facebook, we created distribution engines for unique content and a medium for interactions with prospects, community, industry leaders and the media.

Once VersaCold had established awareness, we began demonstrating how their integrated solutions were applied to actual supply chain stories of their customers.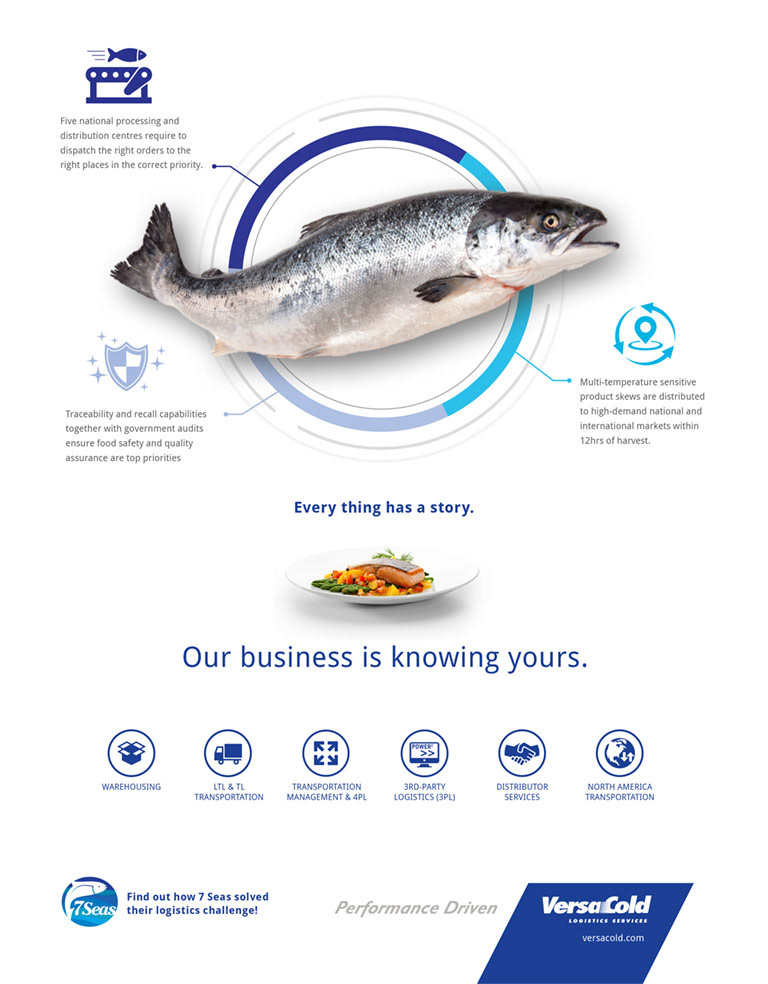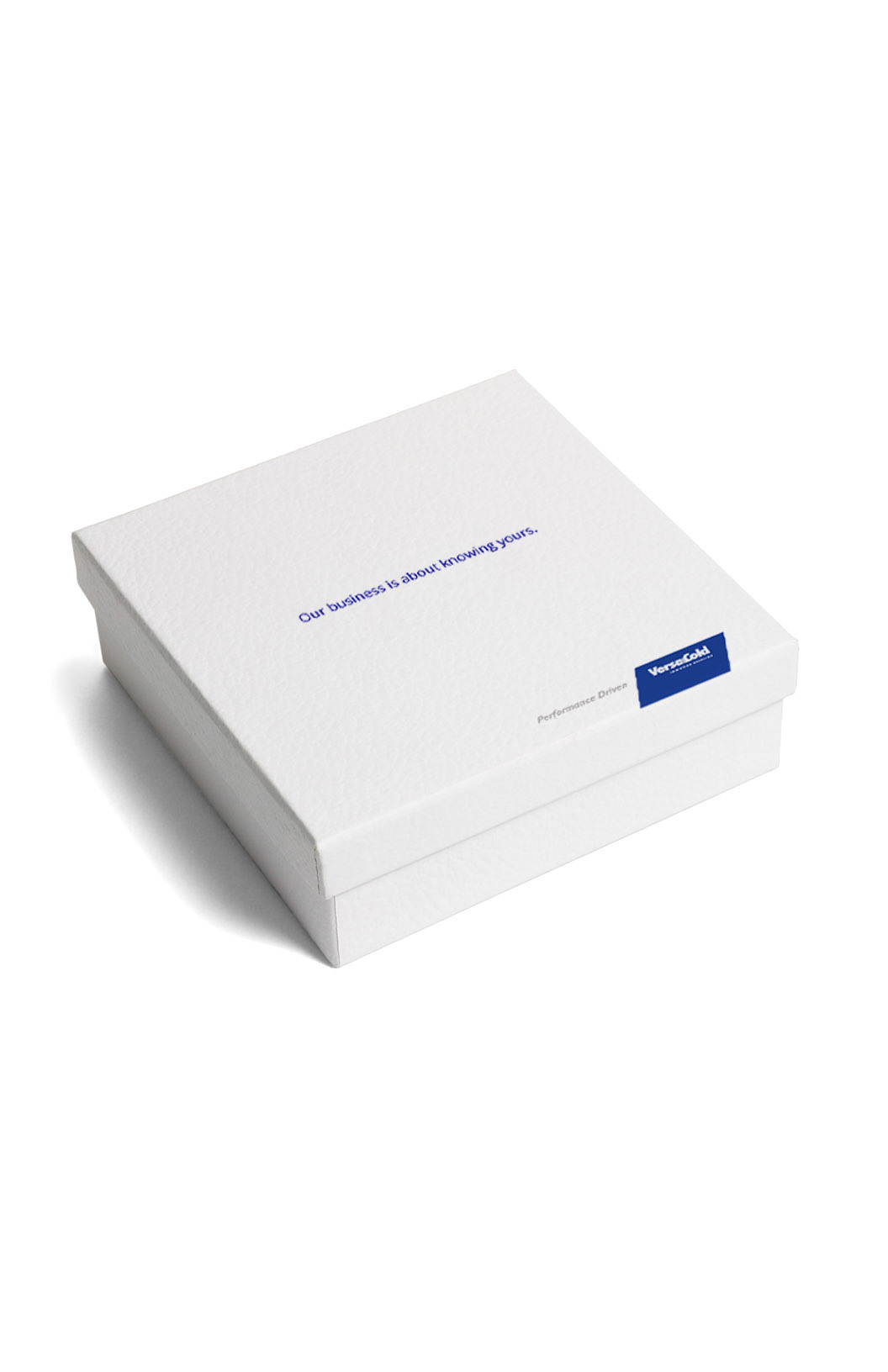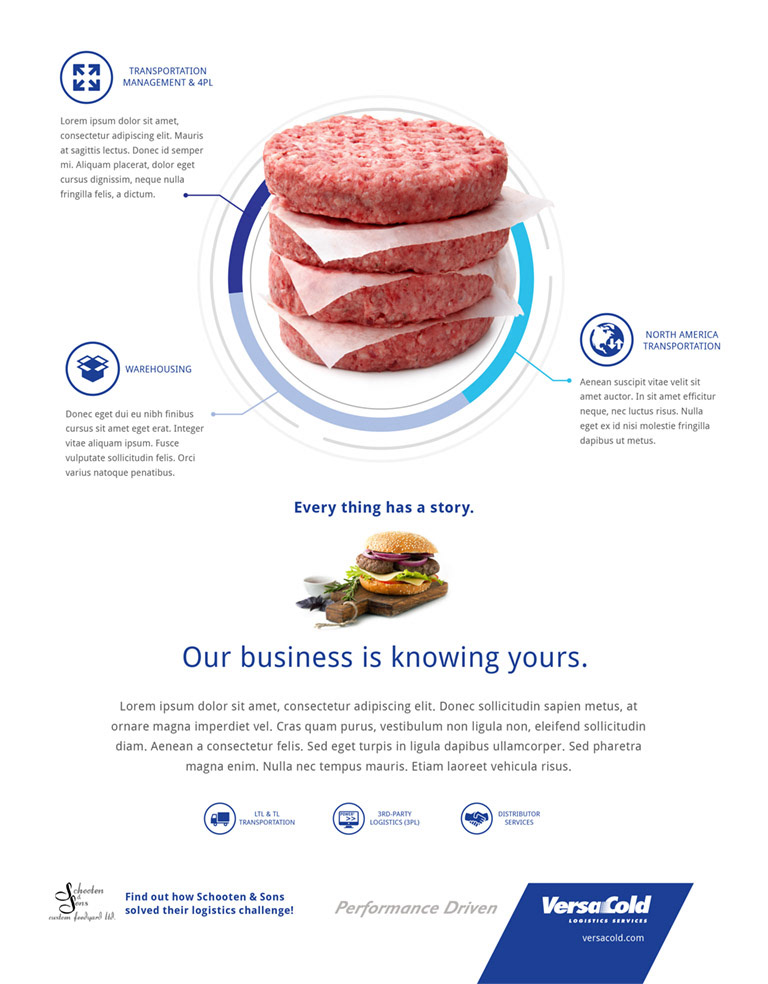 Following VersaCold's acquisition of CPX in 2016, we began promoting the company's important cross-border (temperature sensitive) transportation capabilities. 
We executed a fully integrated communications campaign including a heavy online advertising campaign targeting industry verticals.
Additionally, a strong search and display advertising strategy aimed at geographical and targeted placements was executed – reaching VersaCold's diverse supply chain audience. Our objective: to drive traffic to
versacold.com
Credits:
   Frank Casera – Creative Director & Lead Designer, Jessie Dines – Account Management,  Dean Moore – Project Management,  Stephen Thut – Art Direction & Digital,  Eden Robbins – Photographer, Rita Chan – Graphic Design & Studio Production.