The Toronto-Dominion Centre shows the business community why it and 222 Bay is "where business is going."
A new generation of leadership is making its mark and changing the workplace. Office space of the future needs to be more technologically capable, adaptive and environmentally friendly. Location and amenities will matter more than ever as a new generation chooses to mix work and lifestyle. Toronto-Dominion Centre, a city within a city, is at the very centre of Canadian business and perfectly positioned for the future.
Our objective was to help re-establish TDC (and 222 Bay) as the jewel in the downtown's financial district and at the epicenter of Canadian business. To do this, we needed to reset perceptions in the hearts and minds of Canada's corporate elite as well as the brokerage community as a whole. We achieved this through a bold and comprehensive re-branding effort across all aspects of their sales and marketing business. With over $200 million in capital improvements by Cadillac Fairview in TDC, there was a lot at stake in retaining and acquiring blue-chip tenants.
Since it first appeared on the Toronto horizon, the Toronto-Dominion Centre has stood as a bold and progressive landmark, always ahead of its time. 222 Bay Street, the centre's 5th and final tower and home to Canada's first stock exchange, still stands as Toronto's most established business address. The new tag and positioning: "Where Business is Going" came from a notion that once you have a business address at TDC, it's a signal that "you've arrived."   
This came to life in two "leasing videos." One video established TDC's historical significance on the Toronto skyline as a symbol of success and achievement. The second, promoted 222 Bay, one of the towers which had a vacancy opportunity that needed to be marketed.  
Each video was created with a mix of computer graphics and live footage, and edited for adaptability to future leasing demands.
To help support the leasing team, a comprehensive sales and marketing program was first developed. Brochures, posters, floor plans and building specifications were all tools that were subsequently developed for brokers and prospective tenants.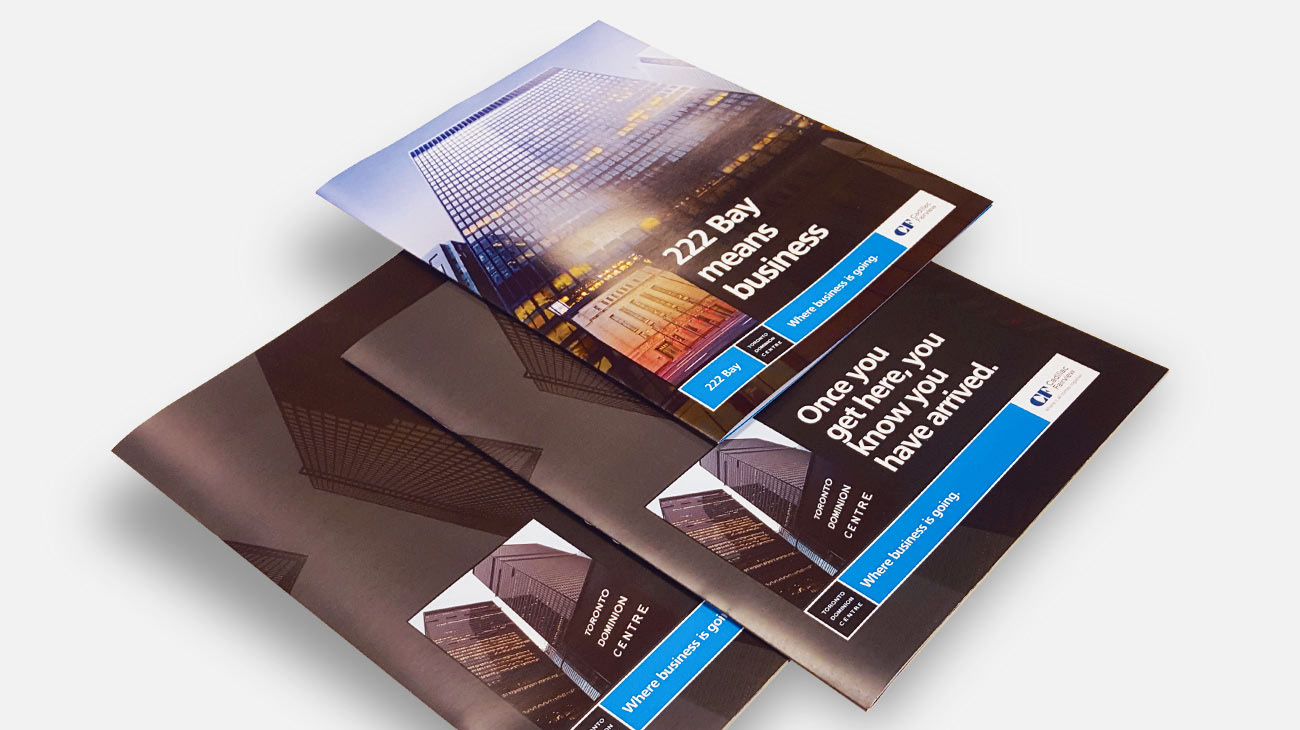 Tasked with generating leasing engagements among prospective tenants, we executed a series of broker luncheon events at Canoe restaurant. The attendees of the events were provided thank you bags that had people talking about TDC long after they had left. The packaging utilized a bold design that brought to mind the unique black TDC towers and reinforced the prestige that comes with being a tenant at 222 Bay.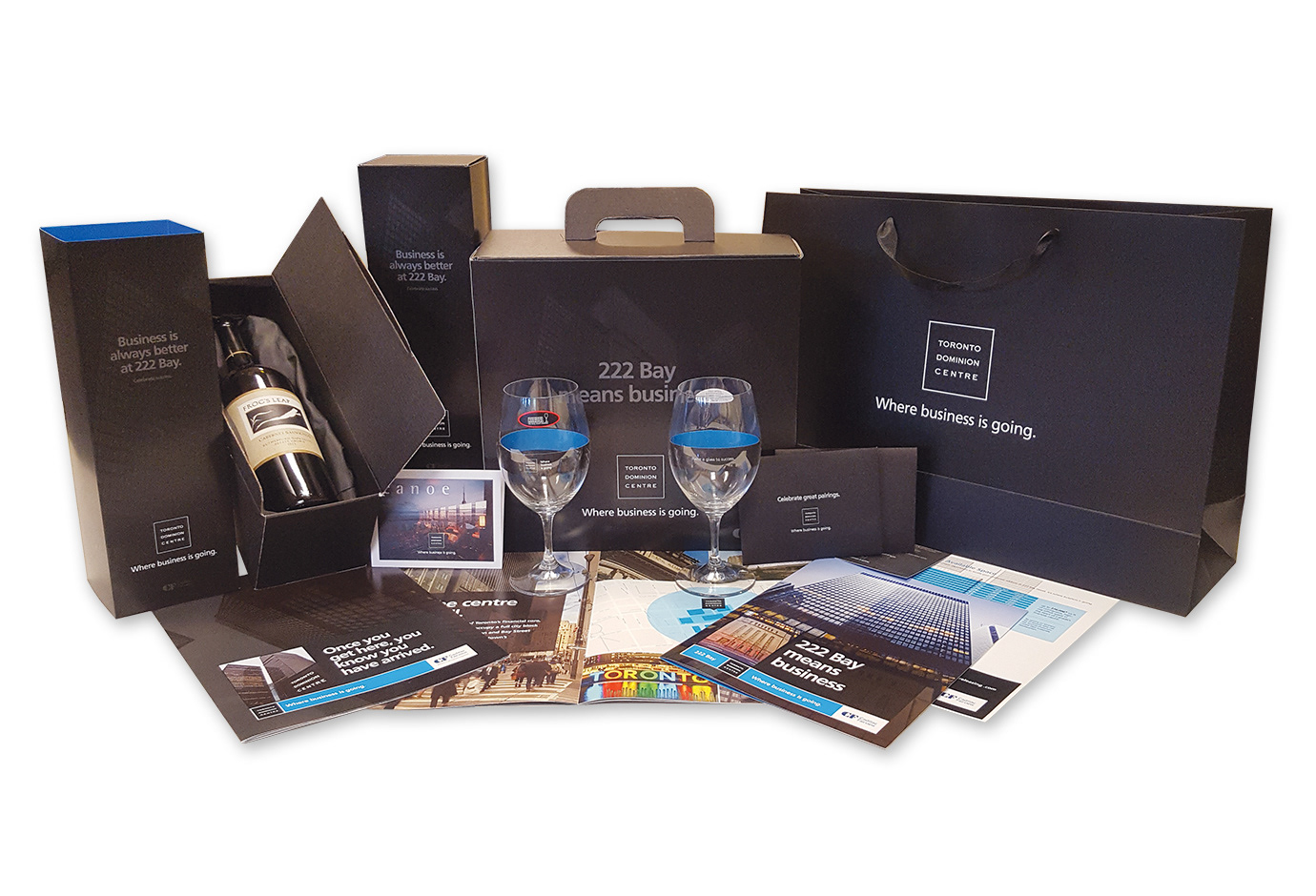 A key component of this campaign was the design and execution of a bold
TDC leasing website
that showcased everything this building had to offer. The website was built utilizing innovative design principles and bold photography that showcased the breathtaking vistas that are exclusive to residents of the prestigious location. Additionally, we built in future roll-out opportunities for the other five towers within the complex.
The campaign was a great success for the Toronto-Dominion Centre leasing team by re-engaging the brokerage community with a fresh perspective and by giving them the tools to market the property effectively. Today, the centre remains at capacity and continues to attract Canada's corporate elite, and we could confidently say "it's where business continues to go."
Credits:
   Frank Casera – Creative Director & Lead Designer, Stephen Thut – Art Direction & Graphic Design, Dean Moore – Account Management, Jackie Dean – Production Manager, Rita Chan – Graphic Design & Studio Production.