Spinmaster solidifies its position as a leading global children's entertainment company with its successful IPO and award-winning digital annual report.
Founded in 1994, Spinmaster has propelled itself from a small, single product toy company into a leading global children's entertainment empire. Best known for such popular toy brands as Bakugan, Air Hogs, Tech Deck, Meccano and Zoomer to name a few. They've also been true to their innovation roots with entertainment properties like Paw Patrol and Star Wars licensing empire. 
In 2015, Spinmaster went public with their Initial Public Offering (IPO) and as a successful result, produced their first annual report in both print and digital.
The objective was to leverage the company's global brand attributes of innovation, diversification, technological know-how and fun. Communicated throughout all marketing pieces. Prospectus artwork, investor kit, video, giveaways and all event branding.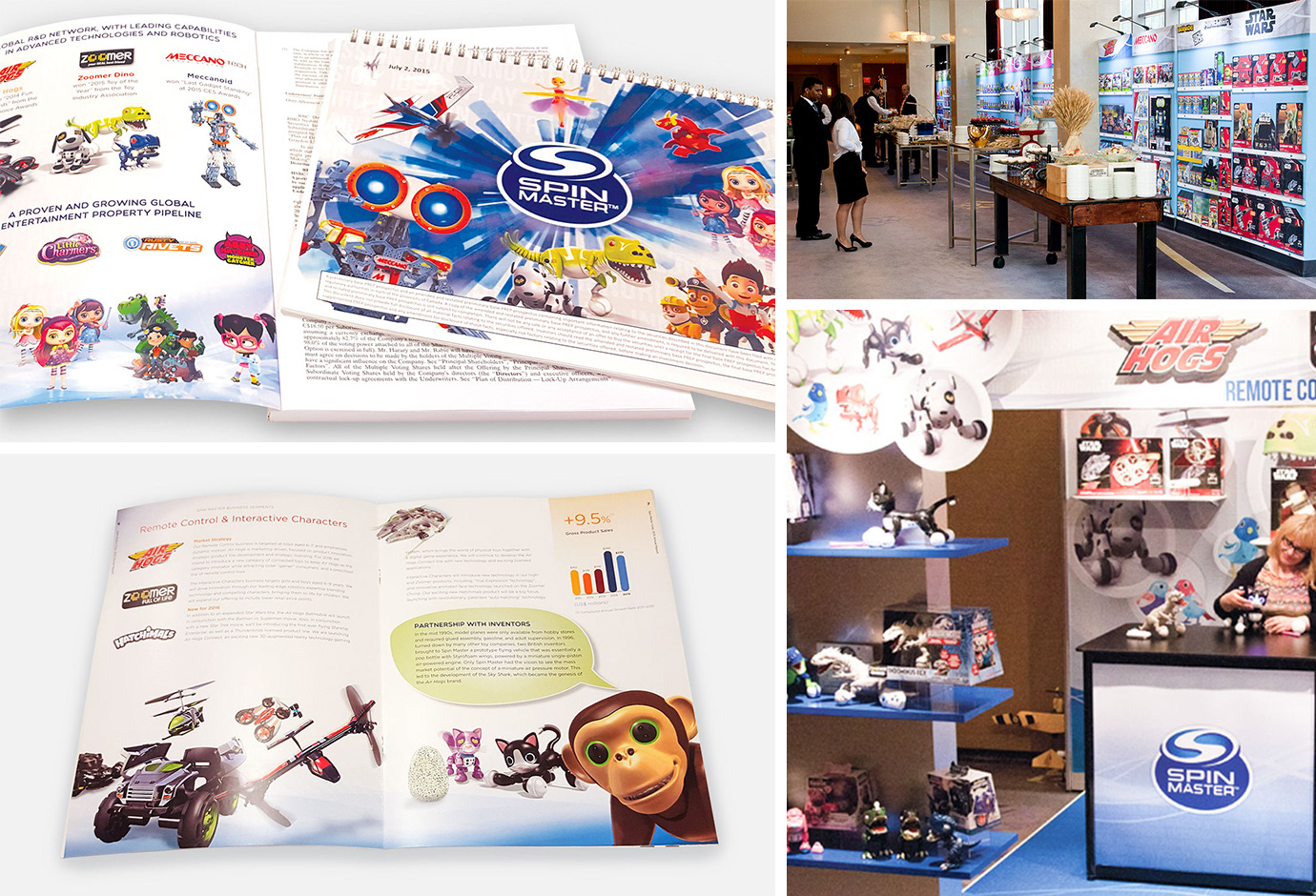 The digital report, took the experience of the printed report to whole new level of entertainment. 
Through a simple one page scrolling experience. The UX organized the content into convenient, bite-sized chunks of relevant corporate information. The big difference was, it needed to be fun! Just like the brand. So as the Spinmaster story unfolds, surprise animations and page takeovers throughout the experience. 'The Future of Fun' tied in beautifully into the brand and the important information the report needed to feature. 
To view the Spinmaster Annual Report, please
click here.
By interacting with either the monkey or the Batman car, some fun things begin to happen.
Not at traditional Annual Report by any standards... But it's exactly what you'd expect from Spinmaster. 
Credits:
   Frank Casera – Creative Director & Lead Designer, Ian Todd – Co-Creative Director, Stephen Thut – Digital Design, Alberto Delbove – Studio Production.