Spin Master solidifies its position as a leading global children's entertainment company with its successful IPO and award-winning annual report.
Founded in 1994, Spin Master has propelled itself from a small, single product toy company into a leading global children's entertainment empire. Spin Master is best known for such popular toy brands as Bakugan, Air Hogs, Tech Deck and Zoomer to name just a few among the vast toy properties they have built over a 20-year period. The company has also been true to their innovation roots with entertainment properties like Paw Patrol and recent agreements with the Star Wars licensing empire. A growing acquisitions strategy was implemented when the company purchased the 100-year-old Meccano brand, quickly infused it with new life evidenced by Meccanoid, and won the prestigious "Last Gadget Standing" at 2015's Consumer Electronics Show. In 2015, Spin Master went public with their Initial Public Offering (IPO) and as a successful result, produced their first annual report in both print and digital.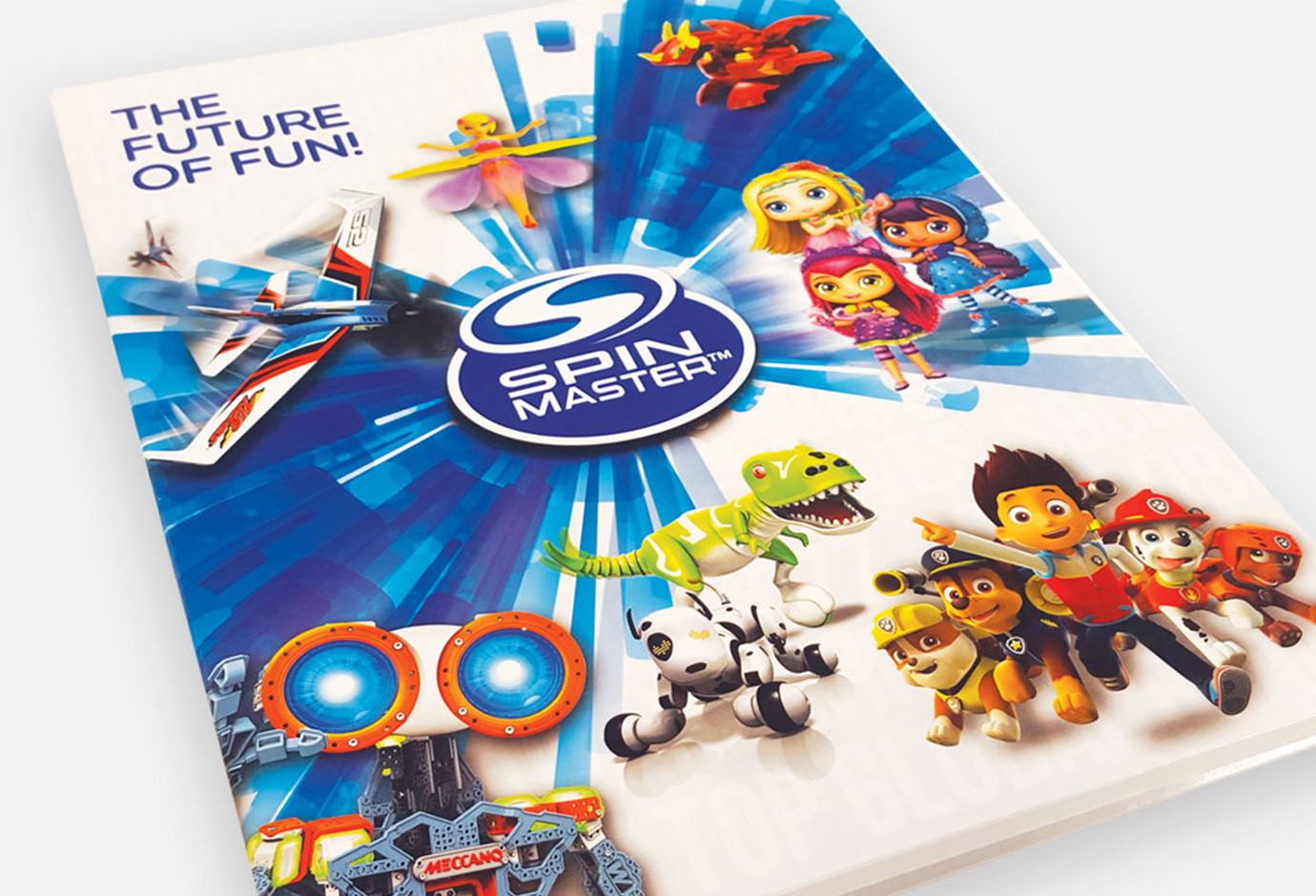 The key objective was to leverage Spin Master's global brand attributes of innovation, diversification, technological know-how and fun. These attributes were communicated throughout all marketing pieces such as the prospectus artwork, the investor kit, the video, the investor giveaways and all event branding.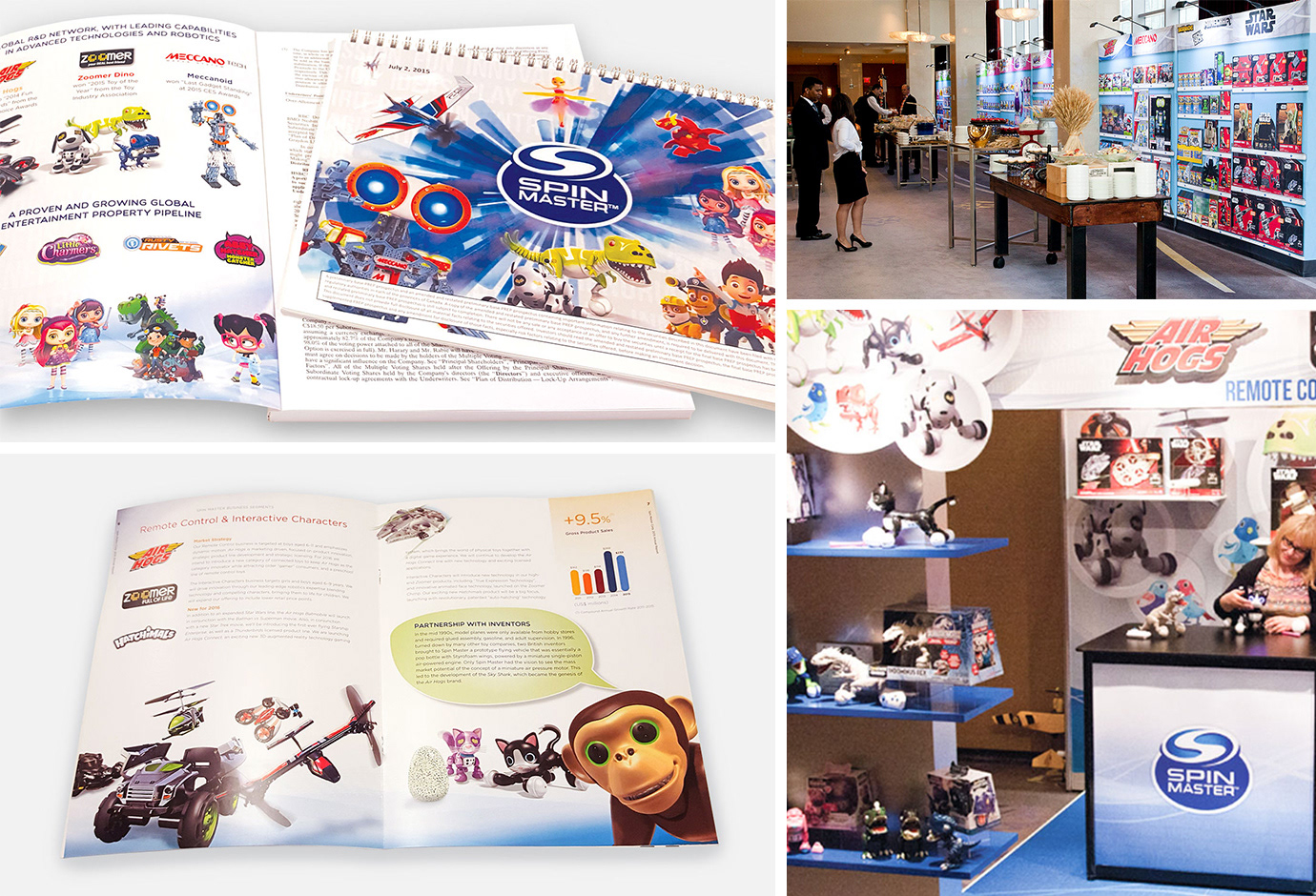 For the digital report, BryanMills was able to take the experience of the printed report to another level. We did this through a modern scrolling experience and UX that organized the content into convenient, bite-sized chunks with the ability to download all financial documents. We also introduced surprise animations and page takeovers throughout the experience to add our own brand of fun to the report. To view the report, please
click here
.