Beer as the currency of conversation.
Congratulating someone on a job well done, an anniversary or new job prospect has always been
a pint with a good friend. With Labatt's Beer Fridge, we tapped into an existing Facebook behaviour and offered the opportunity to send and collect beer from your closest friends. The Beer Fridge quickly became what we coined "the currency of conversation", by bringing people together 
in a new and relevant way.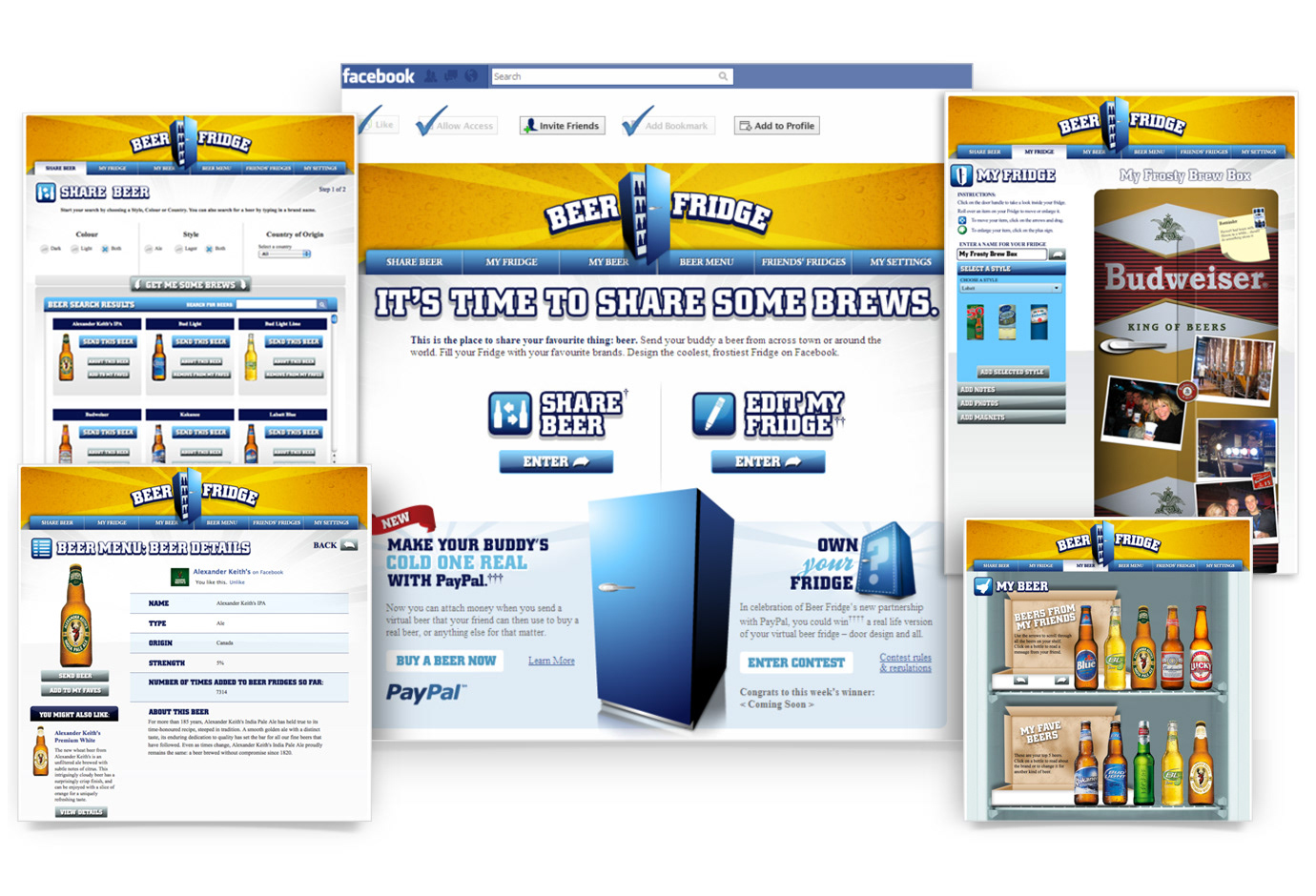 Nobody hangs around websites to learn about beer.
But we all celebrate the birthdays of family and friends. Our strategy was to take existing social behaviour andcreate an integrated idea to encourage participation through one simple ask: Create a virtual birthday card and get your friends to sign it. Through mass media support we drove consumers to social platforms such as Facebook, YouTube and Twitter and used everything from contests to Augmented Reality 3D birthday cards to get them there. The result was over 80,000 members in less than two weeks! A quarter of them actually signed a birthday card, and funny enough, in the end, over 450,000 people visited keiths.ca - more than the last 3 years combined.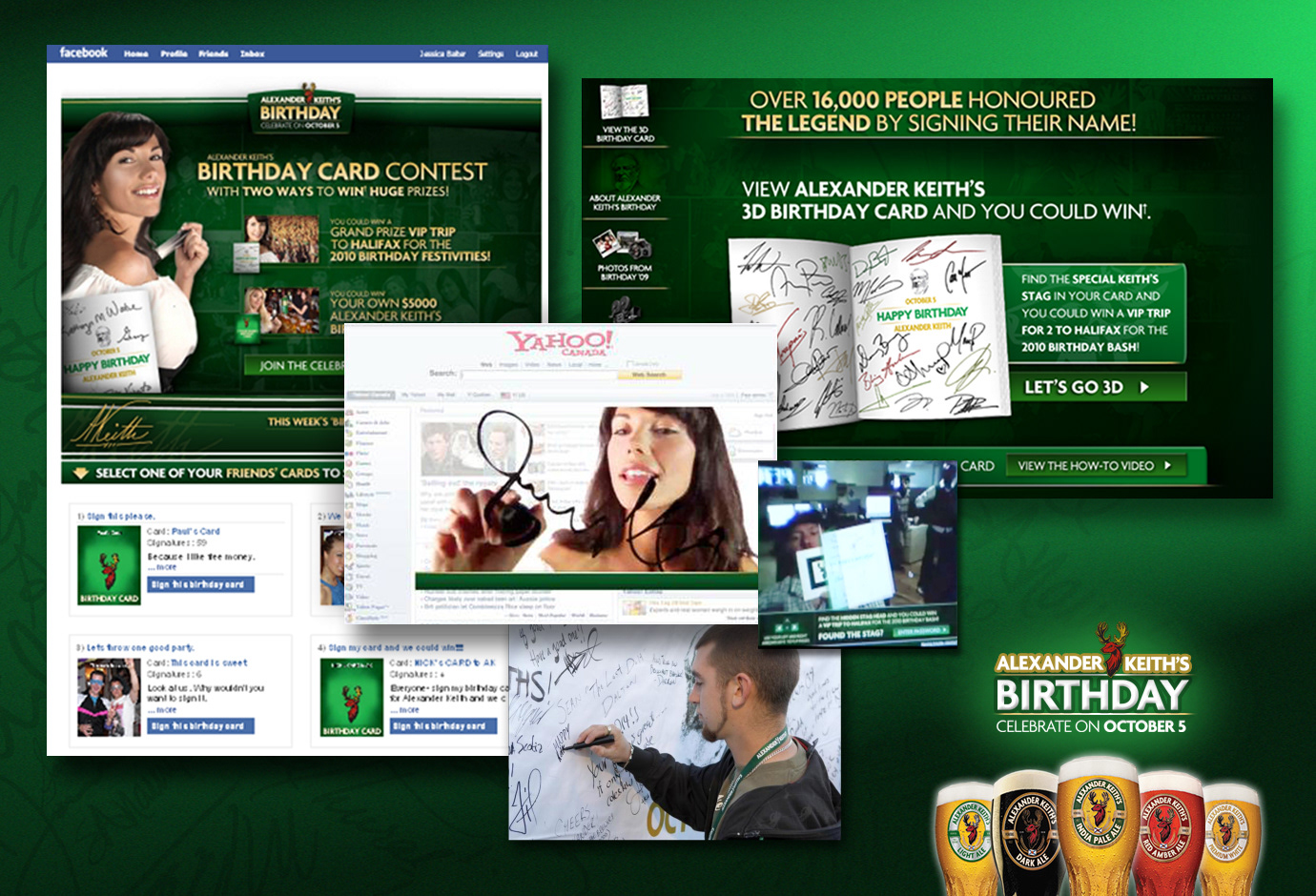 Something BlackBerry would love: Consumers begging 
With an endless number of companies touting their product as the "must have" gift for the holiday season, we decided to take a different approach. Building on an existing Facebook fan page, we created an innovative and engaging platform for consumers to tell us why they just had to have a Rogers Blackberry for Christmas. 
In order to fully capture our consumer's passion we developed an application that enabled them to upload a voice message directly to our page from their mobile phone (a first in Facebook). Consumers were incented to participate and engage their network of friends for the weekly BlackBerry giveaway, so they would have the post with the highest number of votes. The novelty of the application proved not only to be an effective driver for our fans to participate, but to also engage their friends. Within 4 weeks we had 16,000 active users and 80,000 votes.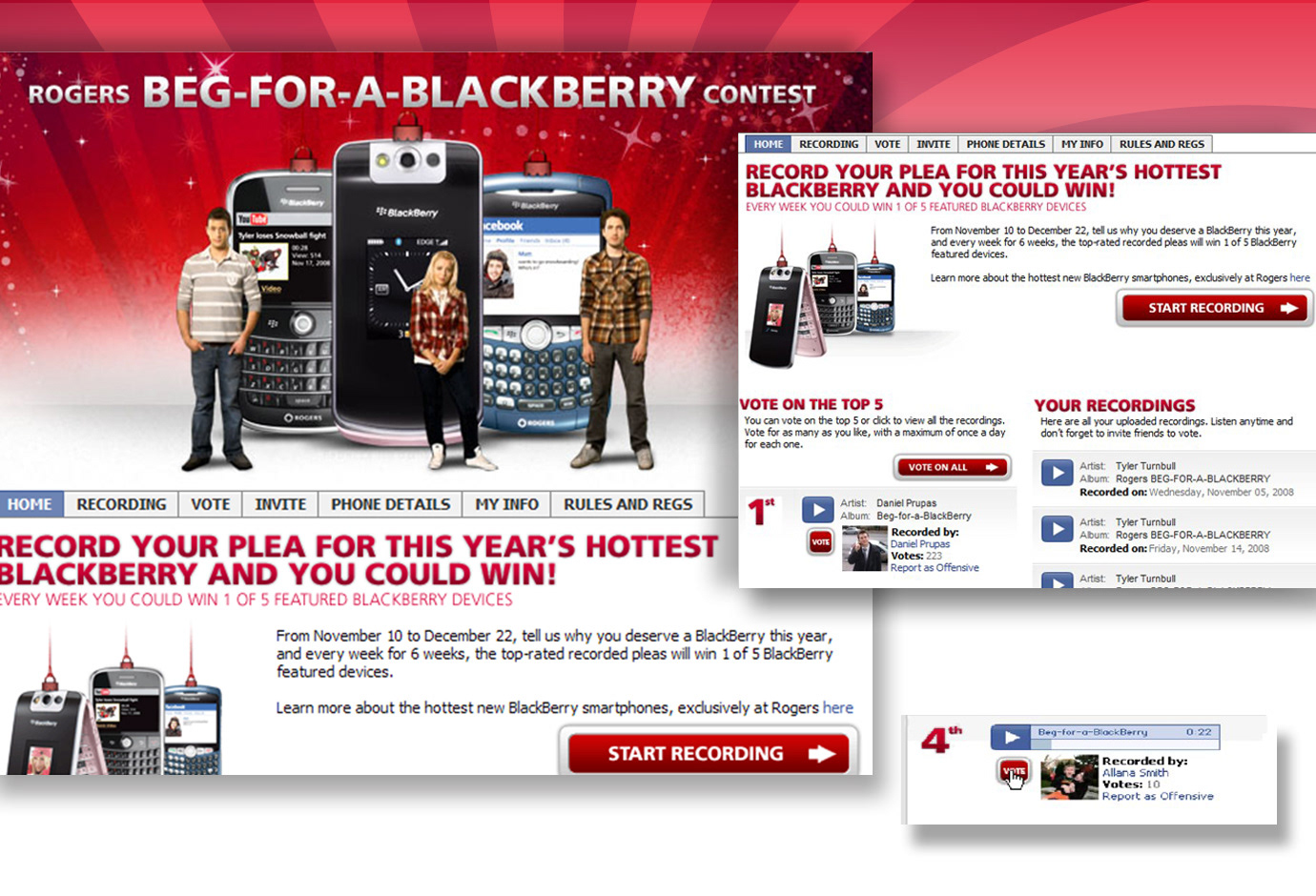 Never underestimate the passion consumers have with reading.
With over 100,000 Facebook fans, we created new and relevant brand interactions that exploited our audience's love for reading. Realizing the natural way they share these experiences, we launched a series of Facebook applications, communities and engagements to leverage what the brand has always done best: Enhance the enduring pleasure of reading. From seasonal gift selectors that drove awareness of Chapter's ever-growing retail merchandise offering, to engaging book clubs people could share with one another, the brand's inherit value to readers went beyond the printed page and into the hearts and minds of our audience.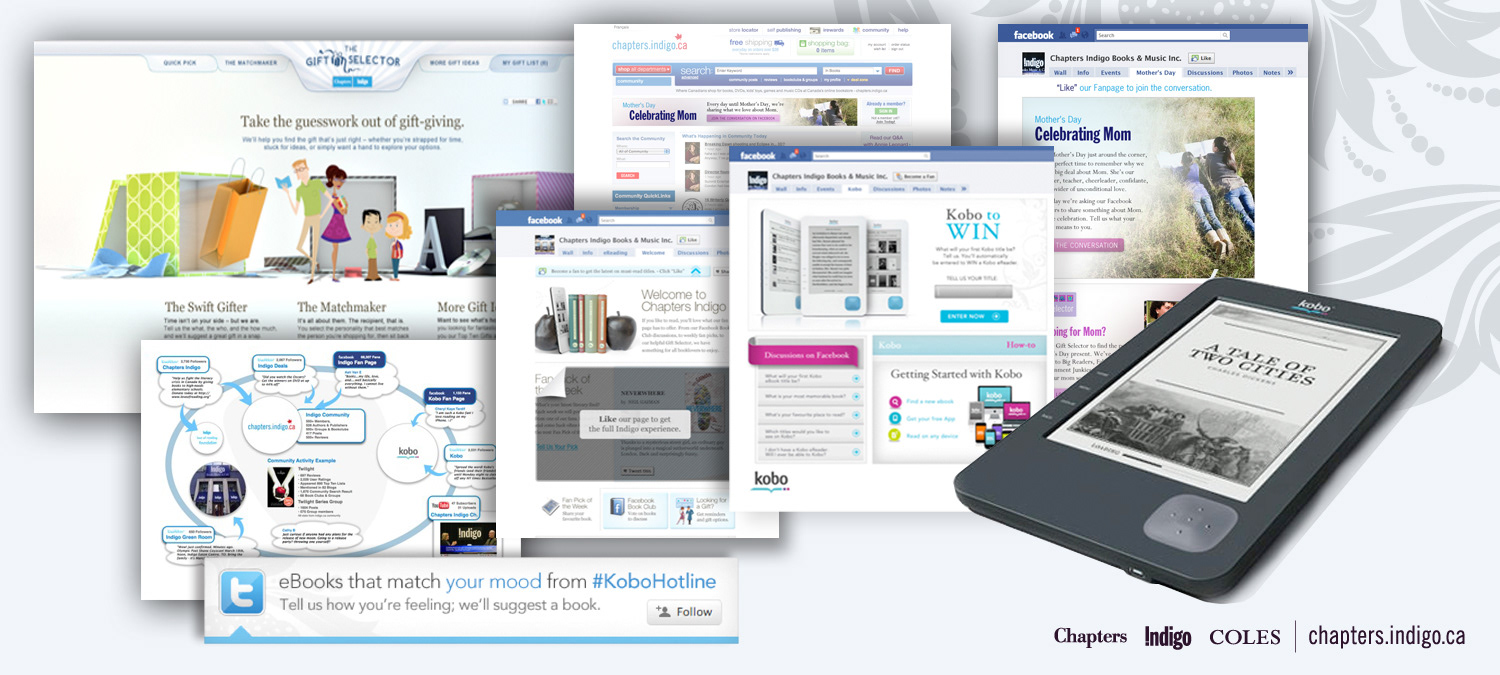 An easy alternative to " Hey! – where's my money."
Online peer to peer financial transactions are a relatively new behavior in Canada among consumers. So, a long term social platform was needed to encourage word of mouth and product endorsement. The idea was to extend the PayPal product experience and provide practical utility within an existing social environment. Creating an "event" is one of the most popular social behaviours on Facebook. And the "Square Up with PayPal" application was designed to make event planning easier by allowing friends to create an event, split the costs, and get paid all without leaving their Facebook page. With over 70,000 installs of the application in the first 10 days, word spread pretty quickly. Beyond awareness and word of mouth, PayPal received over $300,000 in payment requests with an average of $70 per event and 4.2 people splitting the cost each time.