In a marketplace of shiny new office towers, a website redesign helps Scotia Plaza take its rightful place among Canada's corporate headquarters.
Scotia Plaza stood at King and Bay for over 100 years as the cornerstone of the financial district and has been home to many of Canada's most prominent corporations and inspiring individuals. However, by the time Dream Office REIT acquired the historic Scotia Plaza in 2013, it had lost some of its luster in the shadow of more shiny and new glass office towers. In response to major capital improvements, a significant shift in perception around Scotia Plaza needed to take place among prospective tenants and the brokerage community. A big part of this initiative was a full rebrand of all Scotia Plaza marketing and sales material in order to modernize and make it user-friendly for the sales team to communicate the renewed vision for the building and to integrate all sales channels to one common voice.
Scotia Plaza is that unique complex that seamlessly mixes the modern with the historic. At 68
storeys
and 1.5 million

sq

.

ft., Scotia Plaza is the 3rd tallest office building in Canada and one of its largest. Designed by the internationally acclaimed WZMMH Architects, our objective was to celebrate everything that made Scotia Plaza such a unique office property. The redesign focused around a modern and responsive website with the ability to scale easily from phone, tablet or desktop.  ­Using full-browser images of key architectural and landmark details as well as highlighting its world-class amenities, we created a simple UX that was both practical and inspiring or any potential tenant prospect, investor or real-estate broker.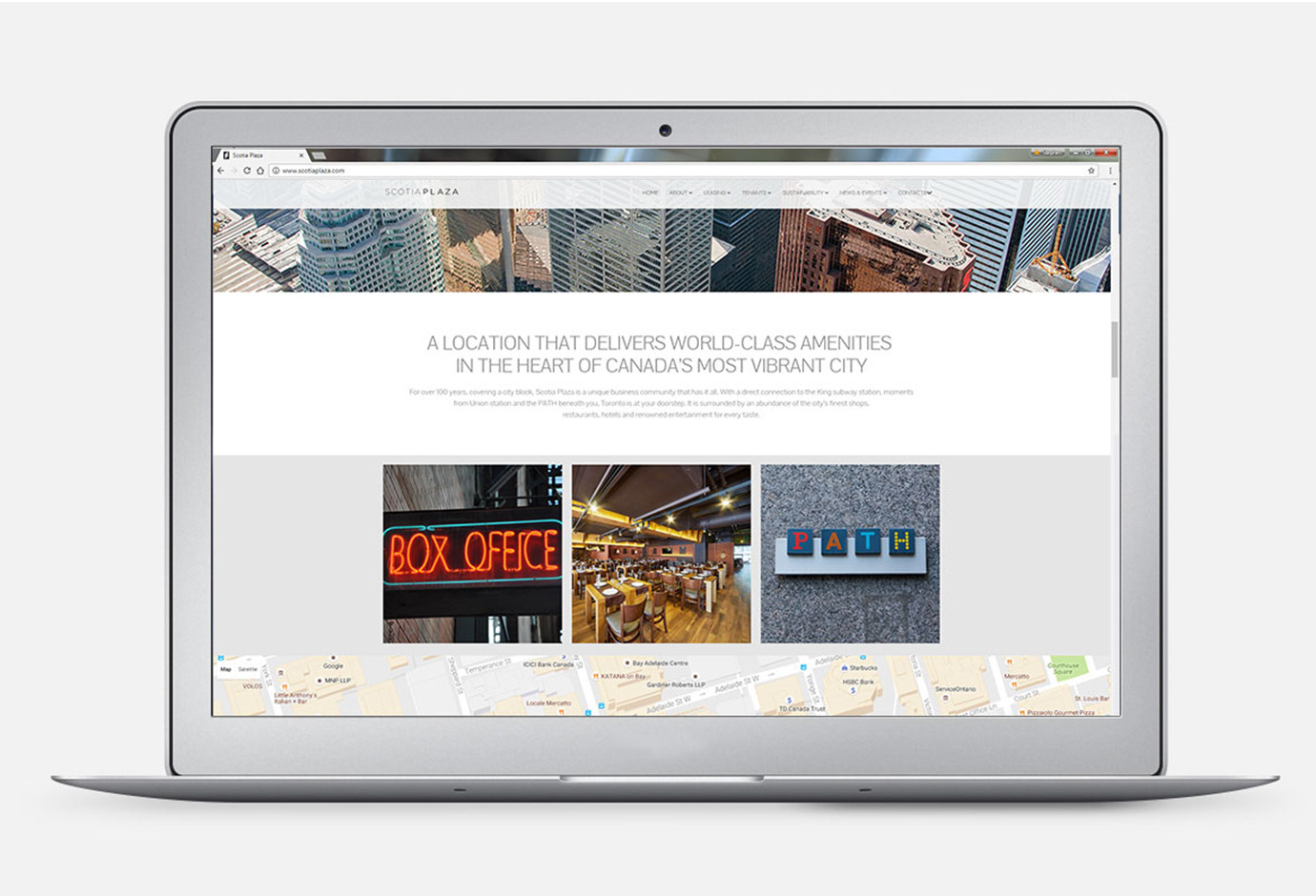 Scotia Plaza is that rare business community that has it all – inspiring, iconic architecture; world-class location; abundant amenities; advanced technologies; LEED Gold standards; public transit; and best in class service. Our challenge was to communicate this in a manner in which the sales team at Scotia Plaza could use for potential client presentations and other opportunities within the sales cycle. Our approach was to create a high-value, custom, linen binder that housed the main sections of the sales pitch such as The Property, Availability, Enhancements and Building Specifications. Leveraging the tone, look and feel of the website, we created a beautiful printed experience that was used as a workbook and leave-behind for prospect tenants and brokers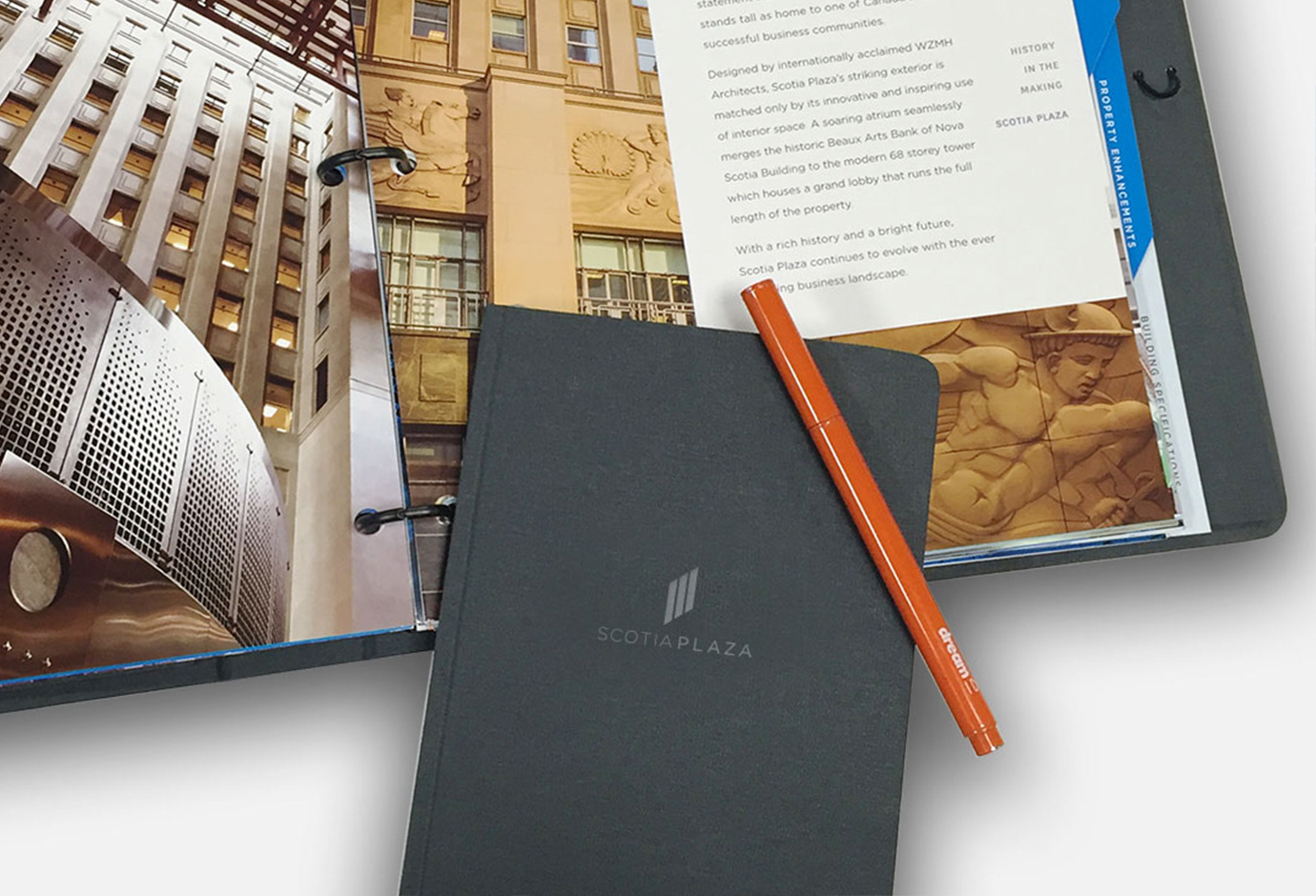 Scotia Plaza exists to honour, celebrate and serve business. To inspire, enable and empower the best and the brightest organizations and individuals to excel at what they do. In short, the place where you come to leave your mark and achieve success. We did this by creating a virtual walk-through video as seen through the eyes of someone who works there. The challenge was balancing the many features of the building and trying to tell a story.
Credits:
   Frank Casera – Creative Director & Lead Designer, Eden Robbins – Photographer, Jeff Payne – Digital Designer, Bruce Logan – Account Management, Rita Chan – Studio Production.