In 1997 RYCOM began as a start-up determined to disrupt the Canadian commercial networking and consumer electronics sector. 20 years later RYCOM has expanded their operations across Canada and has grown into a market leader in the emerging "Smart" building technology sector. In 2018, it looked not to change what has become a successful partnership with retail and office property managers, clients and employees. They looked to change how their story was told.
Too many things to too many people. 
The RYCOM story was rich in its history but complicated in its delivery. It comprised of mostly technical information, capabilities and speeds and feeds. The other challenge was a long and complex sales process involving multiple stakeholders and decision makers within the 'Smart" Tech commercial office + retail markets.
Through a discovery process, we identified that people make the difference – not technology. This was true in both RYCOM and its customers.
​​​​​​​
Don't talk about what, talk about why.
Our approach wasn't to disrupt the value of a successful organization with many existing partners and loyal customers. "Smart" technology is already being adopted as noun within the category, so we implemented
an integrated product strategy we named HIVE.
A big part of our challenge was in the many products and service offerings. With this in mind, we created the HIVE Suite of Services – made up of telecom, technology, infrastructure, data and managed support. Within each suite, were relevant products and services. Establishing this hierarchy was important in order to influence the user experience, site architecture and go-to-market strategy.
The creative strategy focused on the human connection that's shared between RYCOM HIVE and their stakeholders. The notion of sharing the same goals as they do.
Product specific ads addressed vertical product requirements and aligned with the overall tone and brand message.
Using the established creative direction, visual styling, and messaging approach, the website underwent a major transformation. With the modern and responsive full-browser and mega menu experience, RYCOM's brand voice and style was carried throughout the site and all other corporate properties.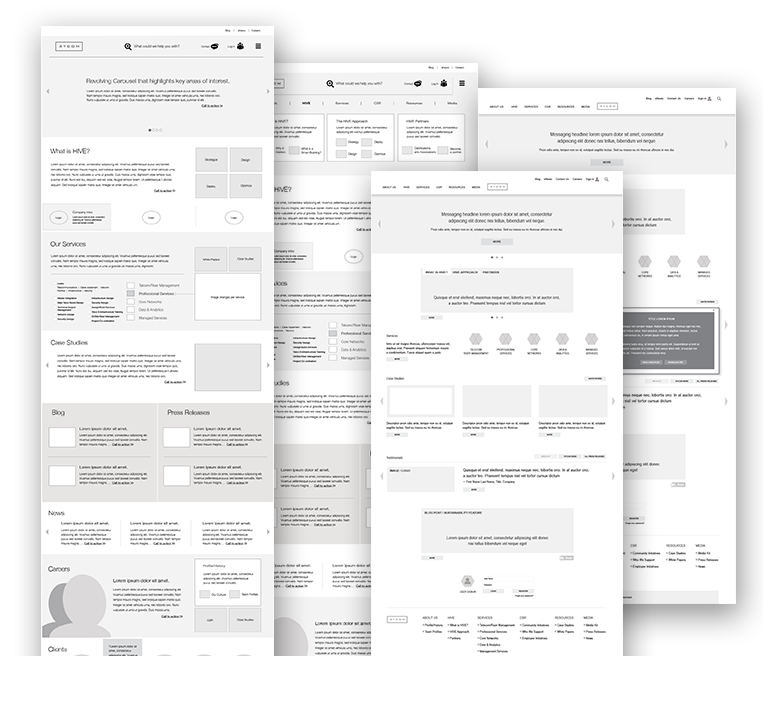 ​​​​​​​Credits: 
 Frank Casera – Creative, Design & Strategy, Dean Moore – Project Management, Jessie Dynes – Account Management, Stephen Thut – Design