The Region of Peel communicated its yearly financial budget within a new Strategic Plan framework developed by the Region.
It involved collaborating with organizational leaders within the communications and finance department. The first of its kind, the assignment was meant to align the yearly financial budget to the Region's new Strategic Plan. The plan was implemented a year prior, through extensive consultations with Region's primary stakeholders: Community, Business & Economic Development and all levels of Government. The finance department was the first to execute their extensive budget communications documents within it. Both from a style-guide perspective, but through language, tone, copywriting and overall strategy. 
Below, is a small example of how we transformed a complex message like a budget report, into a communications program aligned with the Strategic Plan. In the process, building on that effort, we expressed what this means across every touch-point of the Region's finance documents.
Before we crafted the message and design execution, we first needed to understand where our communications would or could live and what it need to do. ​​​​​​​
We started by a robust requirements gathering process, mapping all stakeholders across a multitude of platforms and media channels. We did this in order to organize the budget story into chunks and to provide easy comprehension of what used to be considered a complex document. 
Our job was to deconstruct it and deliver it against objectives, audiences, and outcomes.
The example below illustrates one of the many documents that was created as part of the program. The 'executive summary' was used to communicate the entire budget document in one, simple reference guide. While each area of focus 'Living, Thriving, Leading, drove the specific initiatives, costs and outcomes for the Region's entire budget.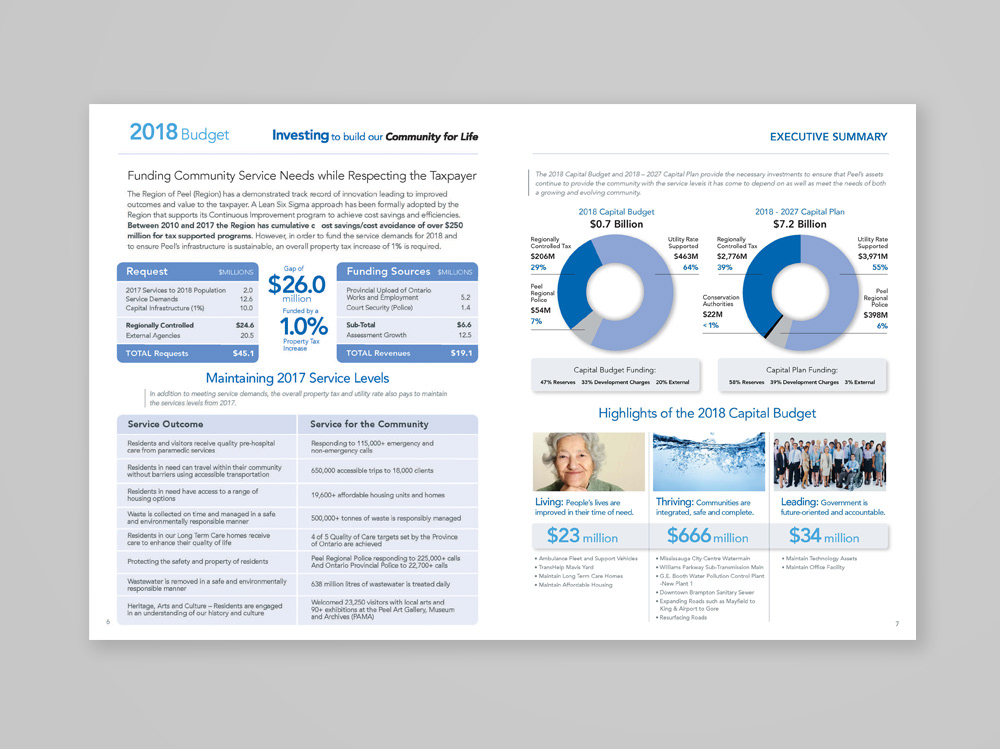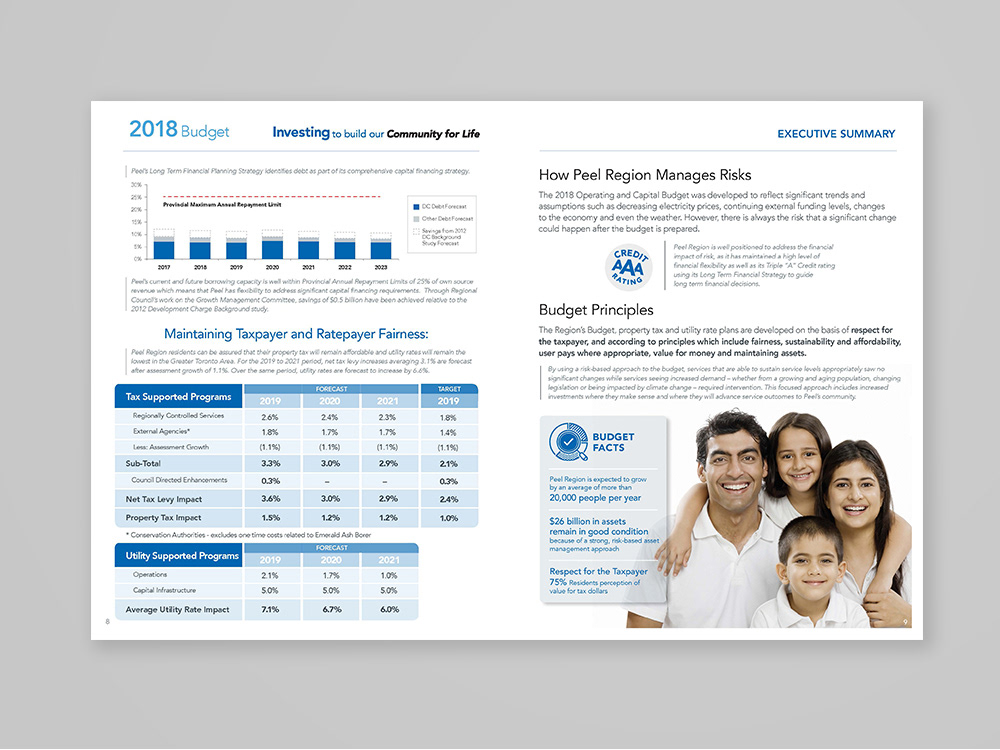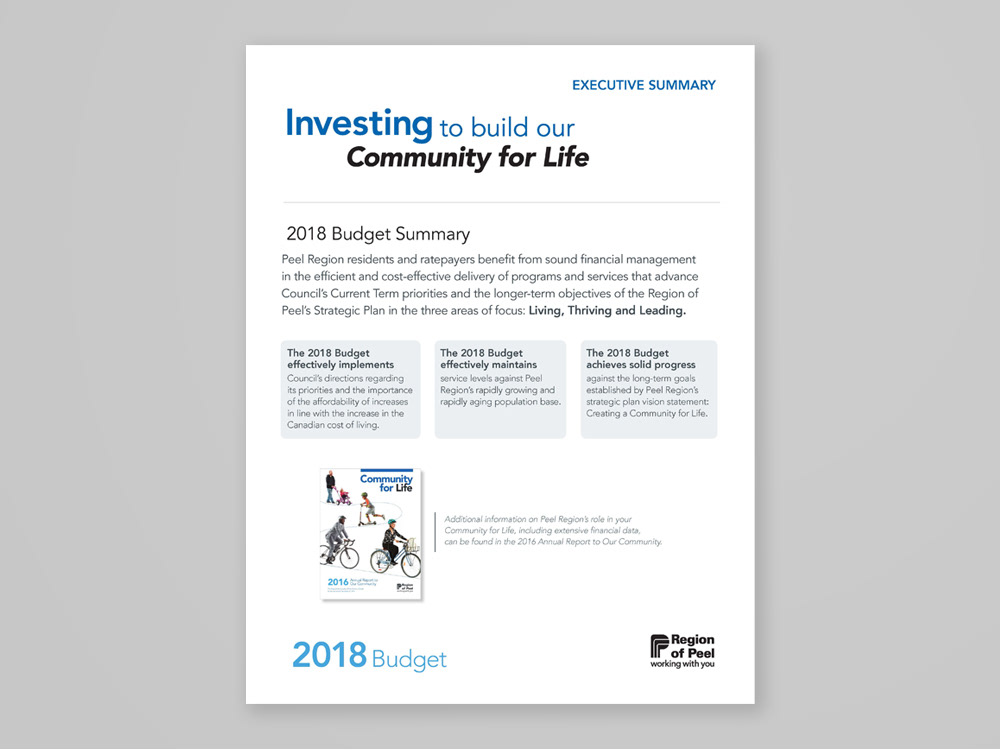 Credits:
   Frank Casera – Creative Director, Designer & Lead Project Management, Alan Austin – Lead Copywriter & Finance Communications Specialist, Stephen Thut – Design & Production, Rita Chan – PowerPoint, Studio Production.