With one of the most passionate consumer categories on the planet, Purina understands the relationship people share with their pets. Tapping into this maternal Instinct was the basis of what would become the primary pillar of Purina's loyalty and CSR strategy. Everything from a social media site for pets, to a downtown indoor park, Purina has forged some strong bonds not only with the bellies they fill, but the hearts they touch.
The basis of the program was to educate and engage the pet care market and to provide a platform for Purina to advocate for pets in meaningful ways. 
At the heart of the program was PawsWay, a virtual and physical place where pets and their parents could could have fun and learn while doing it.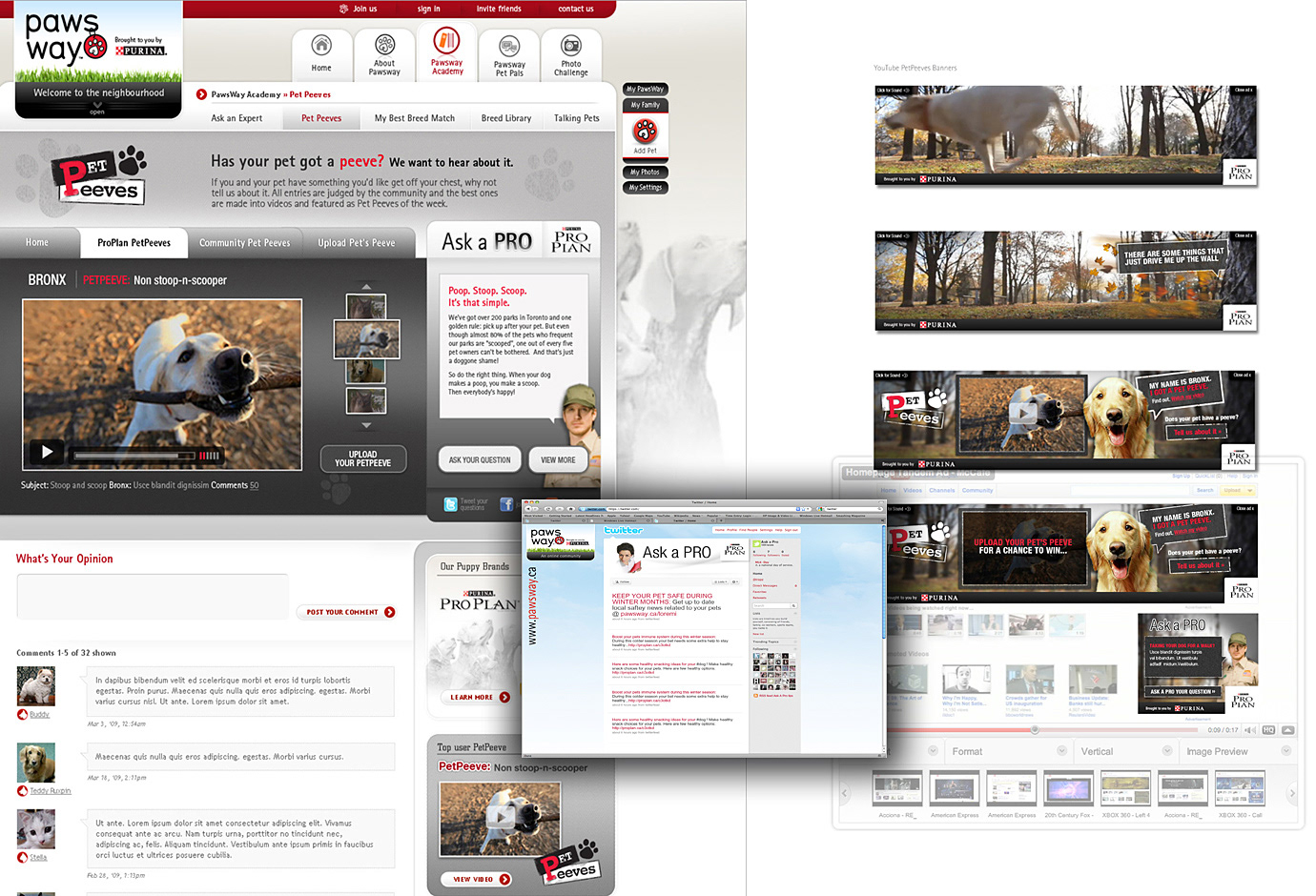 Socal programs targeting specific content would be served by one of Purina's revant brands. Tactics ran the gamut from poop in the part PSAs to incredible small dog contests.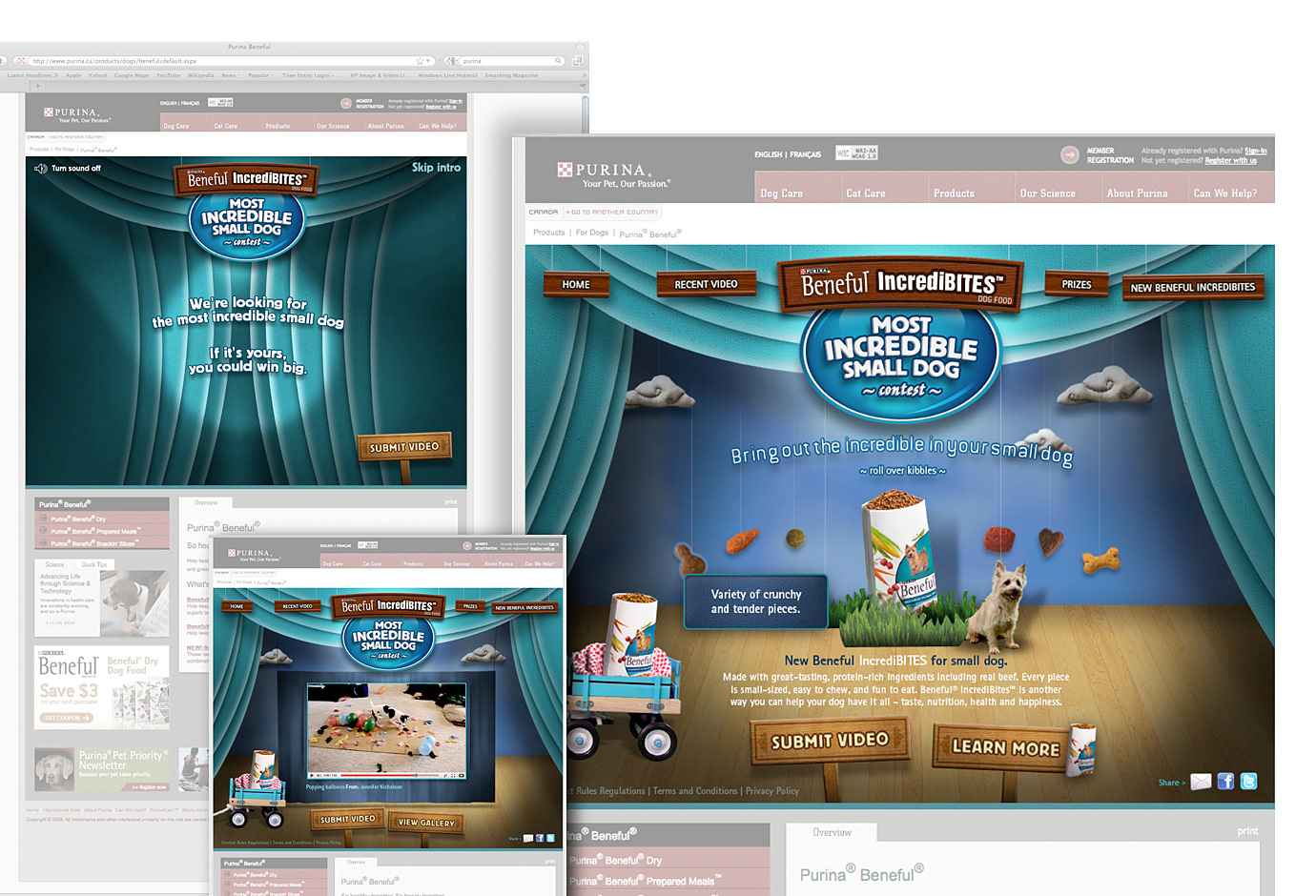 Credits:
   Frank Casera – Creative Director & Lead Designer, Jennifer Irwin – Account Director, Ricky Jacobs – Digital Strategy, Jennifer Nicholson – Writer, Michael Trapani – Art Director,  and Publicis Canada