Reconnect and inspire Mohawk College employees.
The Mohawk College 2016-2021 Strategic Plan identifies the current and future needs to ensure the college continues to make a real difference in the lives of all stakeholders involved (employers, students, communities and employees). Now at a pivotal mid-way point in the process, it was time to rally and inspire teaching and staff of the college.
The solution was an idea everyone could get behind. 
"I HAVE. WE WILL" became the campaign mantra and was the focal point of everything. It highlighted the achievements of staff and faculty. It asked them to proclaim what they have done in their role to achieve success in one of the seven pillars of the college's  Strategic Plan: Student Success, Graduate Success, Collaboration & Partnership, Community Leadership and Strong Foundations. Each story was posted on the website and shared with Mohawk colleagues. We also built a function on the site that enabled the user to create a printout with their 'I have. We will' proclamation. 
Weekly incentives drove additional engagement.
Motivating Mohawk staff and faculty to participate was critical. Each story brought to life the Strategic Plan and how they were contributing to its success. After the first 2 weeks of launch, the response was overwhelming, with further content being uploaded and shared.
​​​​​​​
Backlit posters carried the campaign on-campus. 
Several posters featuring faculty, staff and students carried the awareness to the halls of the College. They provided additional support and familiarity to the campaign and celebrate the people of Mohawk College.
​​​​​​​
Although the campaign microsite was the central hub of the campaign, we wanted the message to be with them everyday.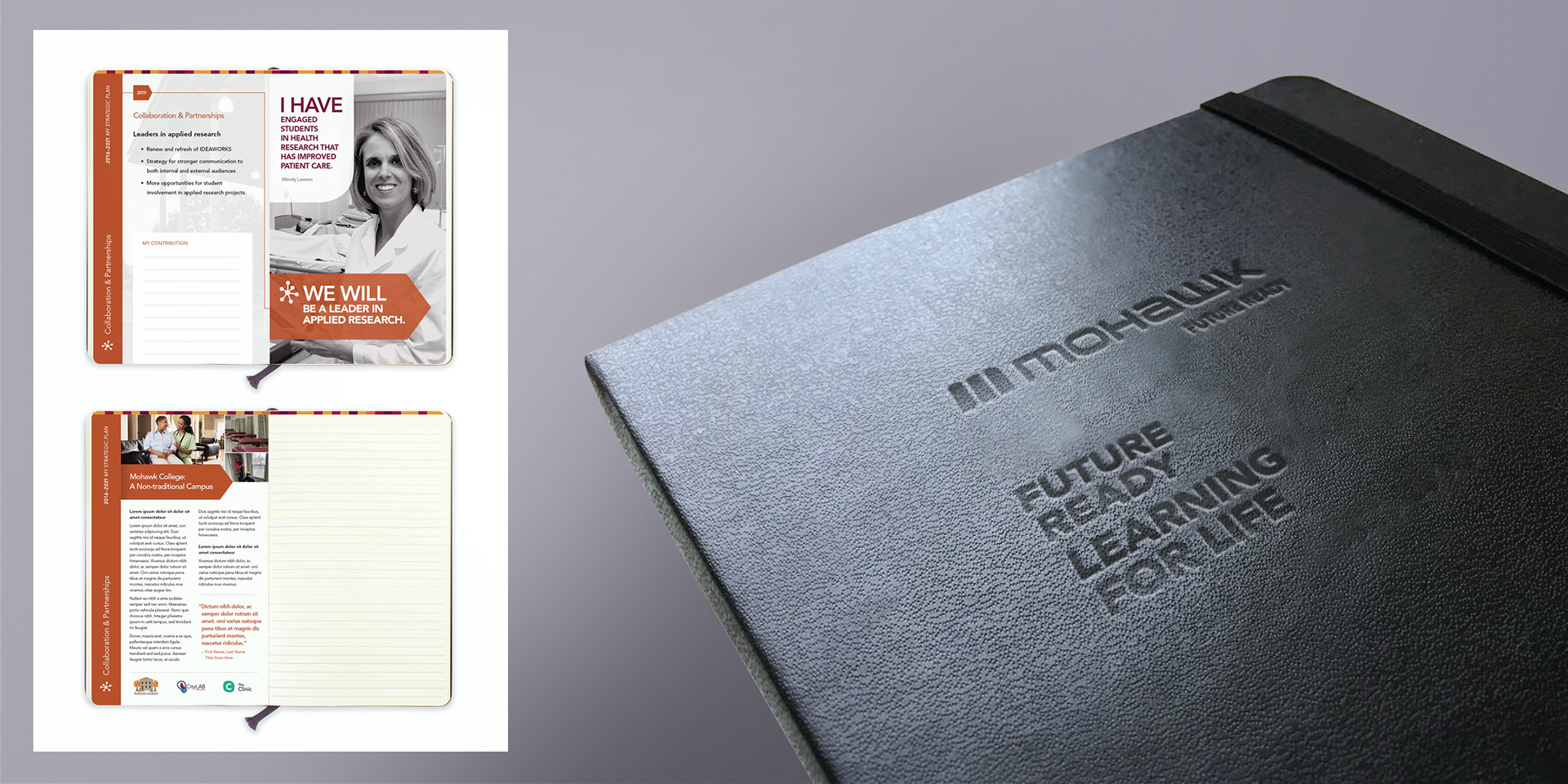 ​​​​​​​Credits: 
 Frank Casera – Creative & Design Director, Tina Fernandez – Strategy, Dean Moore – Account Management,  Brittany Spadafore – Production Management, Stephen Thut – Graphic Design & Art Direction,  Rita Chan – Studio Production.