Reconnect and inspire Mohawk College employees to feel good and excited about what lies ahead.
A main goal for Mohawk College is to make a difference via its faculty and students. A culture that breeds innovation and skilled graduates, Mohawk is the ideal choice for both employers as well as students (local and international).

The 2016-2021 Strategic Plan identifies the current and future needs to be met in order to ensure Mohawk College continues to make a real difference in the lives of all stakeholders involved (employers, students, communities and employees). Now at a pivotal moment - the mid way point, it was time to pause and not only acknowledge the successes to date, but identify the work that lies ahead.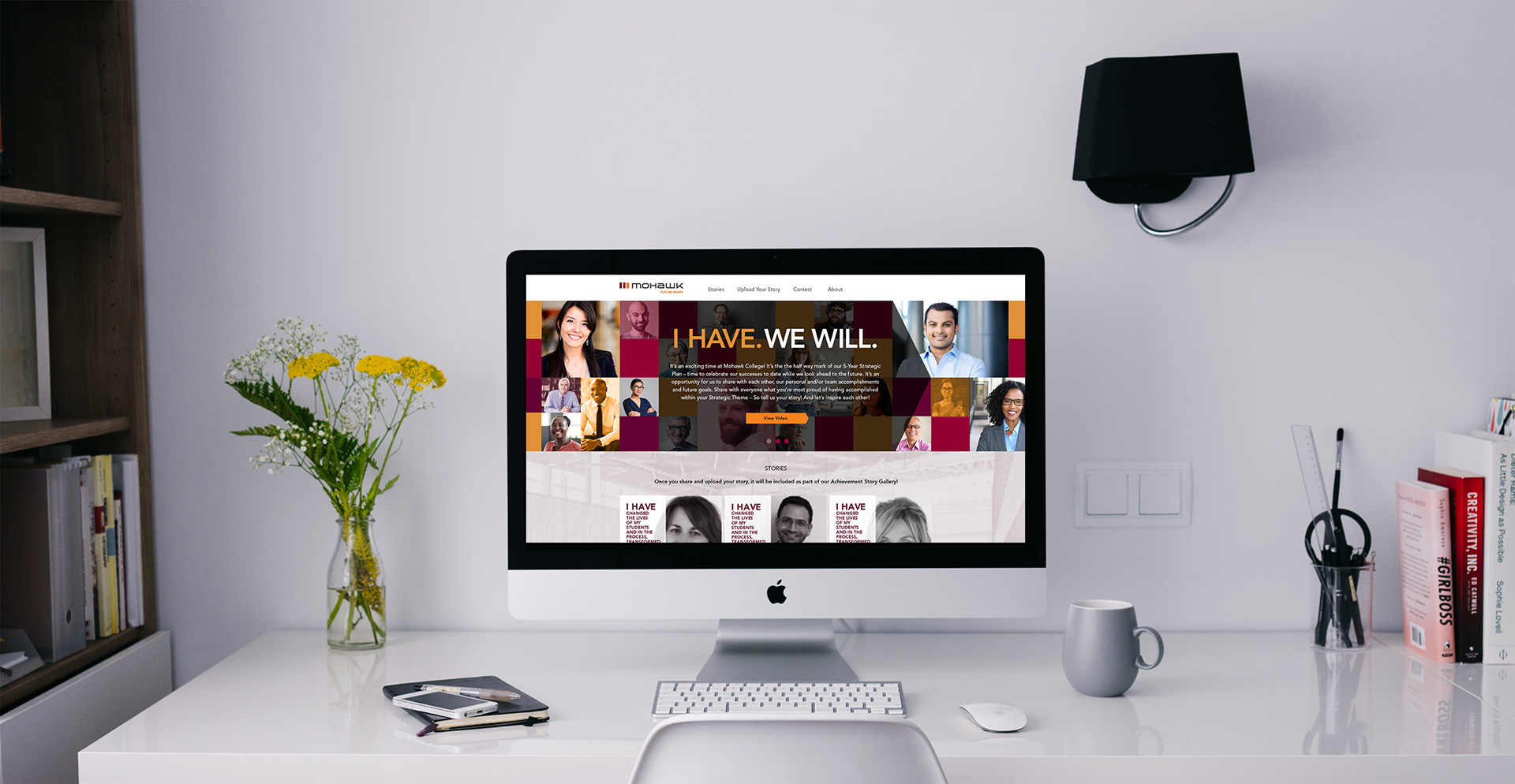 The solution was to create an idea that not only everyone could get behind, but encouraged the notion of how the individual efforts of one can impact many. 
"I HAVE. WE WILL" became the campaign mantra and was the focal point of everything. It was meant to highlight the achievements of staff and faculty by asking them to say what they have done in their role to achieve success in one of the seven pillars of the strategic plan: Student Success, Graduate Success, Collaboration & Partnership, Community Leadership and Strong Foundations. Each story was then posted on the website and shared with Mohawk colleagues. We also built a function on the site that enabled the user to create a printout with their own 'I have. We will' message as well as share it digitally on social media.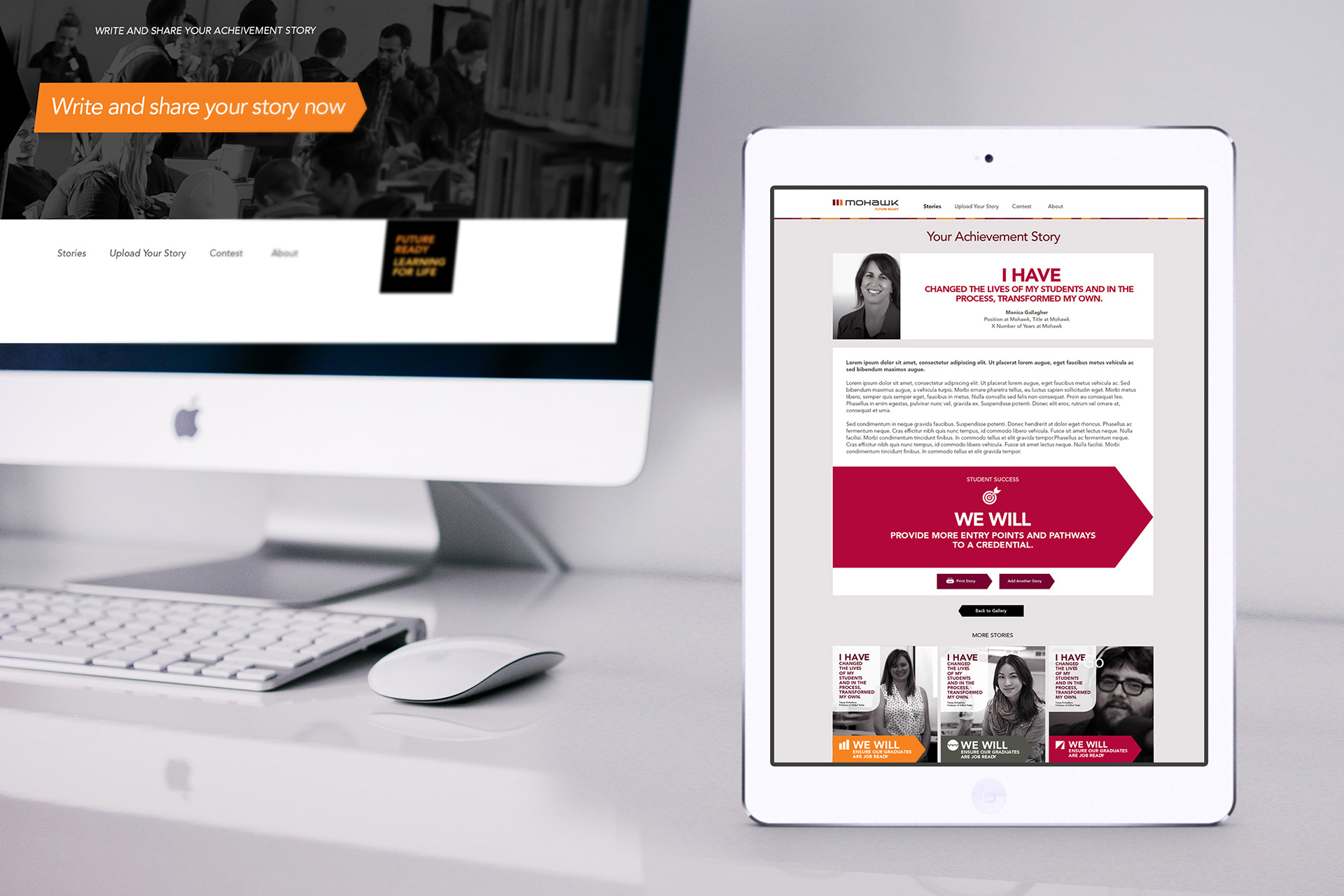 Weekly incentives drove additional engagement.
Getting Mohawk staff and faculty motivated and excited to participate was critical. Prior to launch, we pre-populated content from across the organization. Each story brought to life parts of the strategic plan and how they were contributing to its success. After the first 2 weeks of launch, the response was overwhelming, with further content being uploaded and shared.
To view a pdf of the entire site, please

click here

.
Backlit posters carried the campaign on-campus. 
Several posters featuring faculty, staff and students carried the awareness to the halls of the College. They provided additional support and familiarity to the campaign and the people of Mohawk.
Useful incentives kept the campaign alive everyday.
Although the campaign microsite was the central hub for the campaign, we wanted the message to be with them throughout the academic year. Along with using a variety of office related incentives like desk calendars and screensavers, we created a leather-bound notebook that had both utility and provided them 'I Have' moments to think about.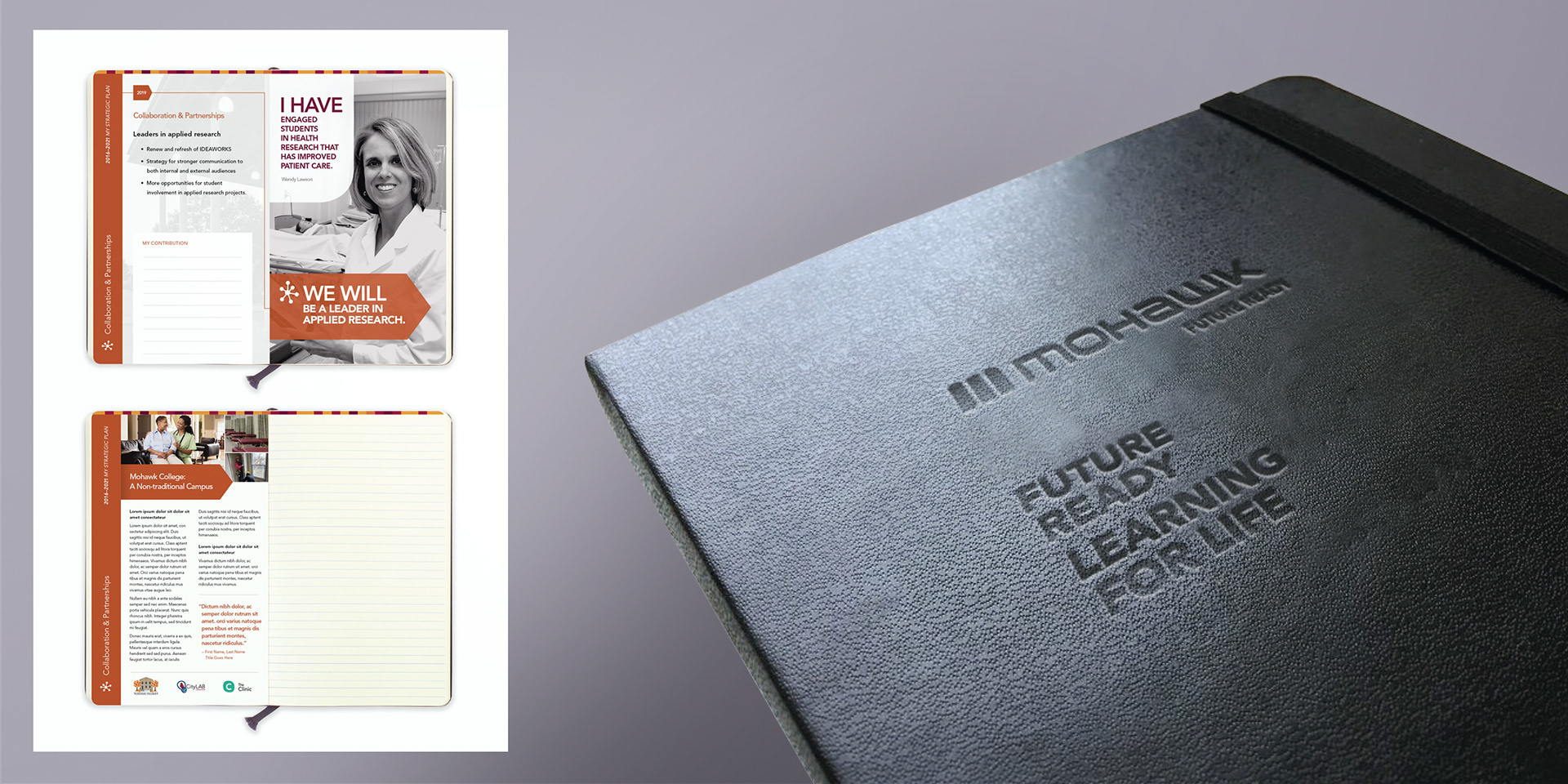 ​​​​​​​Credits: 
 Frank Casera – Creative & Design Director, Tina Fernandez – Strategy, Dean Moore – Account Management,  Brittany Spadafore – Production Management, Stephen Thut – Graphic Design & Art Direction,  Rita Chan – Studio Production.