With its strong foundational retail network, together with a connected healthcare platform and growing digital portfolio, Loblaw singled to the marketplace through its 2017 Annual Report, that it was READY.
The annual report began unlike so many others. An important story needed to be told. How the company was delivering against its strategic plan and proclaiming their position in Canadian business. These consisted of three main areas of focus: Everyday Digital Retail, Rewards and a Connected Healthcare Network.
Financial highlights and scope of operations deserved a dedicated spread. It provided an at a glance overview of the company's 2017 performance across all its retail divisions.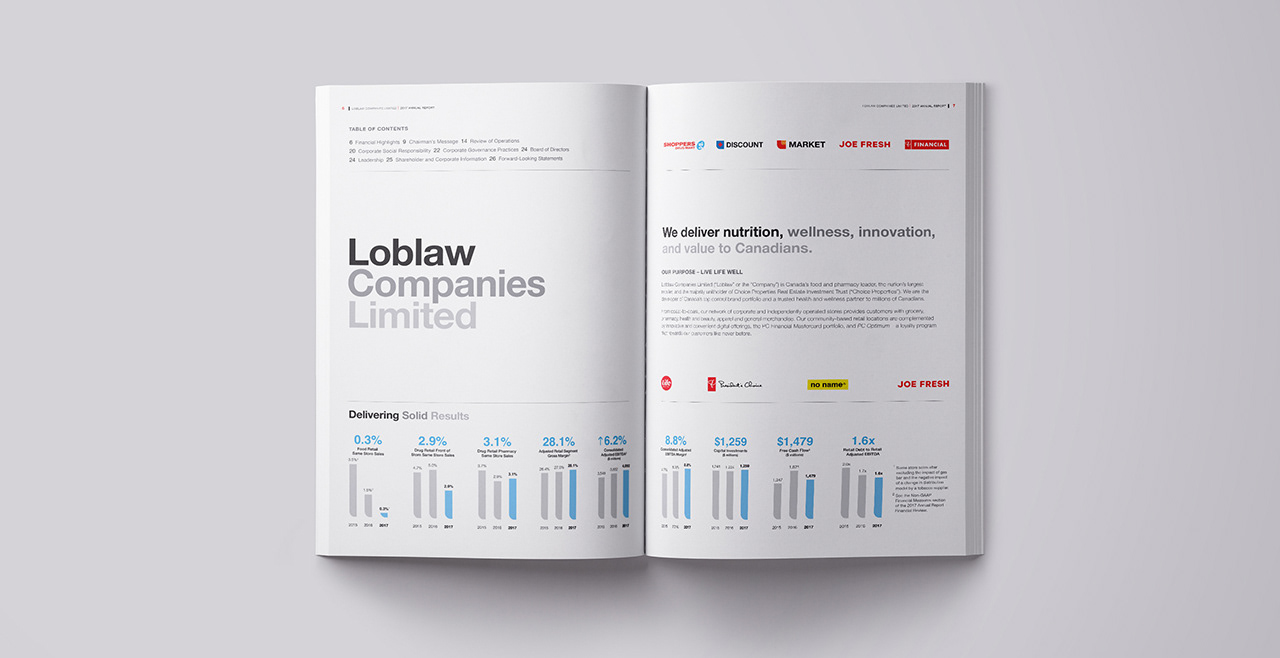 Loblaw Companies Limited purpose is: Live Life Well. It is the strategic foundation which keeps all operating companies connected to one common purpose. 
The 3 reports below are 2016, 2017 and 2018. They illustrate how the key message to investors was delivered year over year.  All created to tell a compelling story of a proud Canadian company with innovation and the boldness of its vision.
Credits: 
 Frank Casera – Creative & Design Director, Jackie Dean – Project Management, Rita Chan – Graphic Design & Studio Production.