When HP launched their "Computer is personal again" positioning, it required flawless integration and execution across the company's entire communications. The executions were design intensive but unique in the category at the time. It was a period where the brand pivoted from a stagnant, sleeper brand to one that was invigorated with invention and new possibilities. Much like how the company's founders started a global empire from their modest car garage.
As part of the initial twelve month implementation plan, HP partnered with other brands for regional co-op advertising dollars. This led to many consumer and business campaigns to originate in local markets, highlighting the gamut of products HP is known for.
Seasonal retail campaigns and quarterly B2B programs were all part of the brand implementation process. Each having to co-exist with other campaigns in-market.
Highly targeted direct response warmed the door for sales calls and event programs put on by HP. The purpose was to promote their expertise in enterprise IT solutions to prospective CIOs and technology decision makers. Something HP wasn't known for.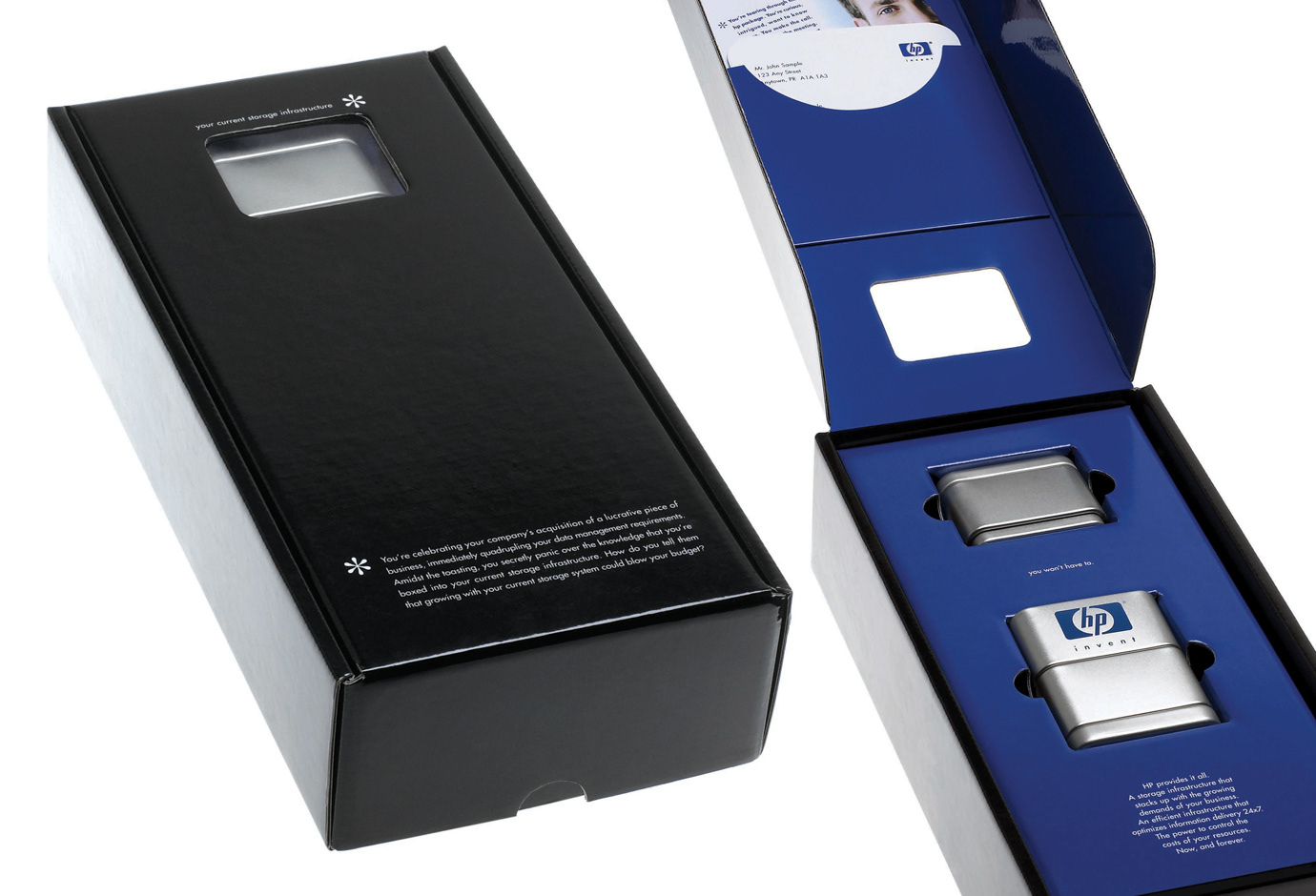 Credits:
   Frank Casera – Creative Director & Lead Designer, Jennifer Irwin – Account Director, Ricky Jacobs – Digital Strategy, Jennifer Nicholson – Writer, Michael Trapani – Art Director,  Joe Dunning – Designer, and Publicis Canada