Corporate video and brochure inspires independent dental practices to partner with Dentalcorp.
Dental Corp owns the largest network of dental practices across Canada. To activate their acquisition strategy of independent practices, the company needed to rethink the conversation to potential new dentists. Penetration among the most likely prospects – such as older practices or doctors who wanted to retire, was quickly becoming eroded.  A new insight emerged that led to the simple question of "What if ?" It focused on the possibilities selling your practice might inspire. More time to do the things you always wanted or remain part of the business you always loved.
The strategy was positioned around the notion of "A culture of excellence."  – meant to underscore the level of care and support that was part of the benefits to doctors and patients by being part of the DentalCorp network.  The tagline "Excellence in practice" was created to underscore this commitment and to provide a clever double entendre.
An emotive brand video was produced that brought to life the idea of "What if ?" It's main purpose, to be the anthem for a new sales pitch and demonstrate what money couldn't buy – more time doing the things you love.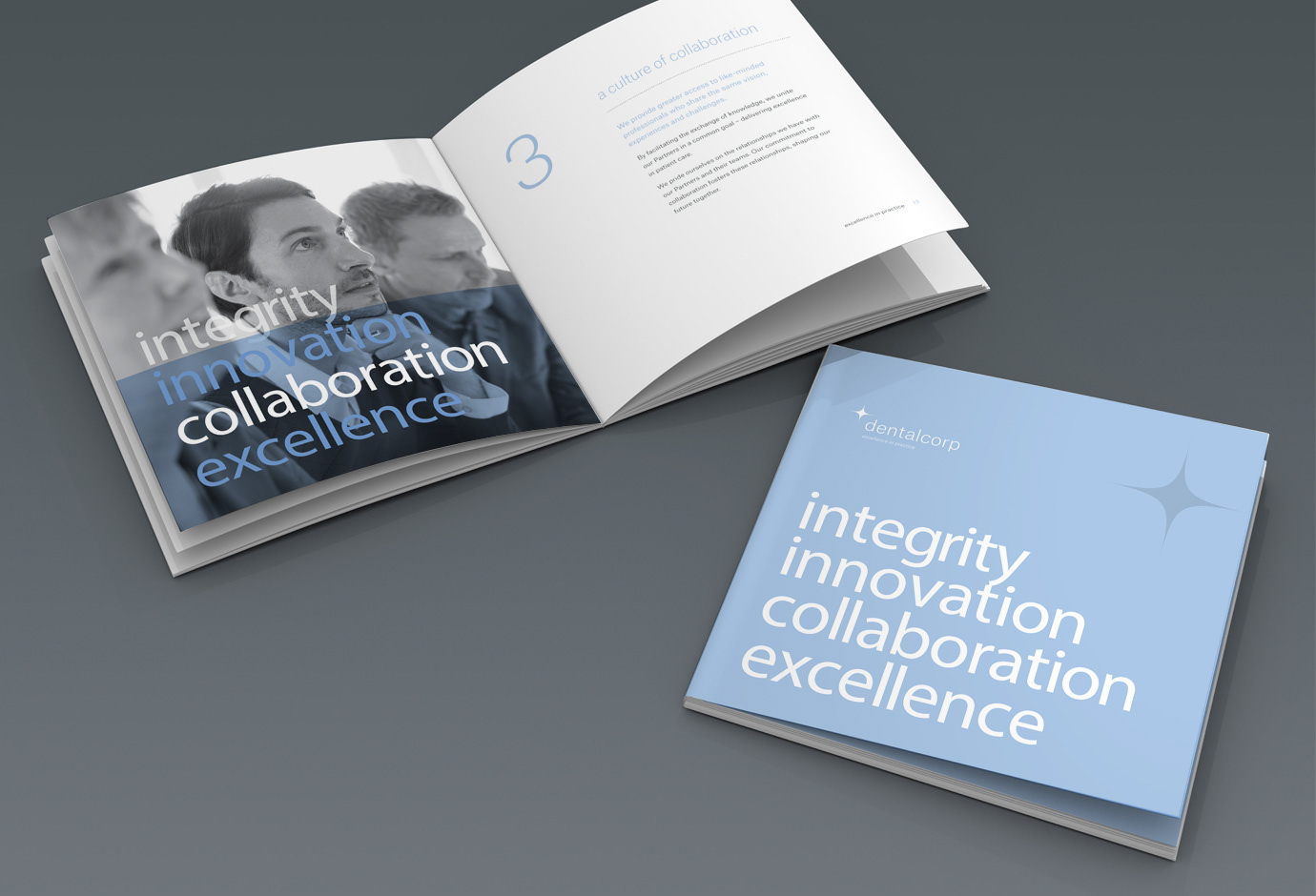 A large, 12' x 12" beautifully designed and finished book provided the elevator pitch to potential doctors. Following a personal sales presentation, the objective of the piece was to reinforce the key benefits of service and support the new relationship with Dental Corp would provide.     
Credits:
   Frank Casera – Creative Director & Lead Designer, David Savoie – Co-Creative Director & Writer, Mark Spalding – Co-Creative Director & Art Director, Jackie Dean – Production Manager, Rita Chan – Studio Production.